Former Tennessee Inmate Sentenced to 92 Months in Prison for Filing False Tax Claims for Prison Inmates
November 18, 2011
Walter Allen Johnson, aka Beau Johnson, a former Tennessee Department of Correction inmate, was sentenced today by Chief U.S. District Judge Todd J. Campbell to 92 months in prison for his role in a conspiracy to submit false tax returns on behalf of prison inmates, announced Jerry E. Martin, United States Attorney for the Middle District of Tennessee and John A. DiCicco, Principal Deputy Assistant Attorney General of the Justice Department'sTax Division.
Johnson was also ordered to pay restitution in the amount of $57,880.80.
During a plea hearing on February 28, 2011, Johnson admitted that, from February of 2006 through January of 2007, while incarcerated by the Tennessee Department of Correction, he conspired with others to defraud the United States by submitting false tax returns that claimed refunds on behalf of other inmates. To execute the scheme, Johnson collected social security numbers from other inmates and recruited other inmates to collect social security numbers for him. Johnson and his co-conspirators then used those social security numbers to file false income tax forms with the IRS, in the names of inmates, claiming refunds to which the inmates were not entitled.
The government presented evidence at sentencing that, as a result of the scheme, Johnson and his co-conspirators collected approximately 87 United States Treasury checks totaling approximately $57,880.
The case was investigated by the IRS, Criminal Investigation Division. Tax Division trial attorneys Michelle M. Petersen and Kathryn B. Ward represented the government.
Additional information about the Justice Department's Tax Division and its enforcement efforts may be found at http://www.usdoj.gov/tax.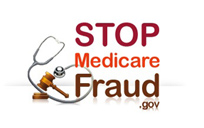 Stop Medicare Fraud
The U.S. Department of Health and Human Services (HHS) and U.S. Department of Justice (DOJ) are working together to help eliminate fraud and investigate fraudulent Medicare and Medicaid operators who are cheating the system.