Clarksville Resident Charged with Filing False Tax Returns
December 7, 2011
             James Robert Sanford, 52, of Clarksville, Tennessee, was indicted by a federal grand jury on November 30, 2011 and charged with six counts of filing false tax returns, announced Jerry E. Martin, U.S. Attorney for the Middle District of Tennessee.  If convicted, Sanford faces a maximum penalty of five years in prison and a fine of $250,000 on each count.
            According to the indictment, Sanford prepared and filed 2006 and 2007 federal income tax returns for himself and his spouse, knowing that the returns were false, fictitious, and fraudulent.  These two returns claimed refunds of $5,774 and $4,276, respectively.
            Additionally, the indictment alleged that Sanford prepared and filed false income tax returns for other individuals for calendar year 2006.  These returns claimed refunds ranging from $3,490 to $7,128 and Sanford knew these returns were fraudulent as well. 
            This case was investigated by the IRS-Criminal Investigation.  The government is represented by AUSA Darryl Stewart.
An indictment is merely an accusation.  The defendant is presumed innocent unless and until proven guilty at trial, at which the government must bear the burden of proof beyond a reasonable doubt.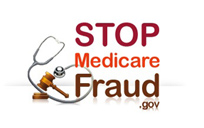 Stop Medicare Fraud
The U.S. Department of Health and Human Services (HHS) and U.S. Department of Justice (DOJ) are working together to help eliminate fraud and investigate fraudulent Medicare and Medicaid operators who are cheating the system.