Alabama Man Sentenced in Soring Case for Horse Cruelty Violation
December 9, 2011
            Chris Zahnd, 45, of Trinity, Alabama, was sentenced on November 21, 2011, by U.S. Magistrate Court Judge E. Clifton Knowles to two years of probation, announced Jerry E. Martin, United States Attorney for the Middle District of Tennessee and Karen Citizen-Wilcox, Special Agent-in-Charge, U.S. Department of Agriculture, Office of Inspector General (USDA-OIG).  Zahnd pleaded guilty to a violation of the federal Horse Protection Act involving a Tennessee Walking horse soring case.
            United States Attorney Jerry E. Martin said, "The use of illegal soring techniques undermine the equine industry while giving unfair advantage to those who engage in such cruel, painful, and inhumane training methods.  This office is committed to prosecuting such abuses that are in violation of the Horse Protection Act. " 
            Special Agent-in-Charge, Karen Citizen-Wilcox stated, "The USDA- OIG will continue to aggressively pursue violations of the Horse Protection Act in order to protect horses and competitors from illegal and unfair acts and practices."
            Tennessee Walking horse show judges value a high-stepping gait called the "big lick," a high-reach of the front legs with a long, gliding stride behind, and winning horses can be sold for significant amounts of money.  Properly training a horse to walk in this manner, however, takes significant effort and time.  Therefore, some trainers use illegal "soring" techniques to quickly accentuate a horse's gait in order to gain a competitive edge in horse shows.  "Soring" is a technique used to create soreness and pain in a horse's feet, which causes the horse to lift its front feet quickly in order to relieve the pain.  The Horse Protection Act prohibits the practice, which also includes the application of irritating or blistering agents on a horse's legs.  The irritating or blistering agents causes the horse to suffer physical pain or distress, inflammation, or lameness, when walking, trotting, or otherwise moving.  The Horse Protection Act also prohibits the use of certain devices, including nerve cords, which are plastic zip ties that are often applied around a horse's upper gum to distract the horse from any pain it might experience due to soreness when an inspector is checking a horse's legs for such soreness. 
            Chris Zahnd was the owner and operator of Swingin' Gate Stables, located in Trinity, Alabama, and trained, boarded, and showed Tennessee Walking Horses.  On July 4, 2009, at the Woodbury Lions Club Horse Show, a horse trained and stabled by Zahnd was discovered to be wearing a nerve cord in it's mouth and was determined to be bilaterally "sore" by an inspector.  At a plea hearing,  Zahnd admitted to soring violations prohibited by the Horse Protection Act.
            As part of his sentence, during his two year probationary period, probation officers and representatives of the USDA are authorized to visit Zahnd's barn to monitor the welfare of the horses.  Additionally, Zahnd will be required to supply information on all horses under his care.

The case was investigated by agents with the USDA- OIG.  The United States was represented by Assistant United States Attorney S. Carran Daughtrey.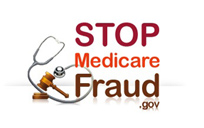 Stop Medicare Fraud
The U.S. Department of Health and Human Services (HHS) and U.S. Department of Justice (DOJ) are working together to help eliminate fraud and investigate fraudulent Medicare and Medicaid operators who are cheating the system.