Westmoreland Man Sentenced in Federal Court on Child Pornography Charges
FRIDAY, FEBRUARY 25, 2011
Edward M. Hill, 51, of Westmoreland, Tennessee was sentenced on February 22, 2011, by Chief U.S. District Judge Todd J. Campbell to serve 210 months in prison, followed by 5 years of supervised release, for possession and receipt of child pornography, announced Jerry E. Martin, U.S. Attorney for the Middle District of Tennessee. 
            Hill was indicted on July 15, 2009, charged with one count of receipt of child pornography and one count of possession of child pornography and pleaded guilty to these charges on July 23, 2010.
           
            The indictment charged that from December 21, 2005, through on or about September 30, 2008, Hill knowingly received and attempted to receive child pornography, and on or about October 15, 2008, Hill knowingly possessed a computer that contained images of child pornography.
Hill's collection contained 2,032 images and 27 videos of child pornography.  Some of the images and videos in Hill's possession depicted  prepubescent children and children  under 12 years of age engaged in sexually explicit conduct, including infants.  At the sentencing, Judge Campbell sentenced Hill to 210 months considering, among other factors, the graphic conversations Hill had with an undercover detective using profiles of both a 14-year-old female and a 14-year-old male.  
This investigation was conducted by the Tennessee Bureau of Investigation, the FBI and the Franklin County (Ohio) Sheriff's Department.  Assistant U.S. Attorney Brooklyn Sawyers and S. Carran Daughtrey represented the government.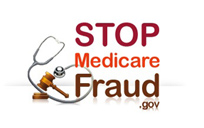 Stop Medicare Fraud
The U.S. Department of Health and Human Services (HHS) and U.S. Department of Justice (DOJ) are working together to help eliminate fraud and investigate fraudulent Medicare and Medicaid operators who are cheating the system.