33 indicted in mid-State drug conspiracy involving oxycodone, and other pharmaceuticals
Upper Cumberland Region Was Target of Investigation
Federal, state and local law enforcement officers have arrested 27 of 33 defendants charged in a three-count indictment, returned by a federal grand jury last week in Nashville, Tennessee, announced Jerry E. Martin, United States Attorney for the Middle District of Tennessee.
Joining U.S. Attorney Martin in announcing the charges at an early afternoon press conference were Brad Uhl, Group Supervisor, Drug Enforcement Administration , Nashville Division-Atlanta Field Office (DEA), Ron Waller, Team Leader, U.S. Postal Inspection Service, Nashville Domicile-Atlanta Division; Amy S. Hess, SAC, Federal Bureau of Investigation-Memphis Division (FBI); Mike McElroy, Supervisory Special Agent, IRS-Criminal Investigation; Randy York, District Attorney General, 13th Judicial District; William Benson, Assistant Director, Tennessee Bureau of Investigation (TBI); John Albertson, Director of CID- Tennessee Highway Patrol; Crossville Asst. Police Chief Darrell Sherill, Putnam County Sheriff David Andrews; and Cumberland County Sheriff Butch Burgess.
Law enforcement officers, armed with arrest warrants and several search warrants, began to arrest those charged in the indictment last Friday and all but six are now in custody. All defendants are charged with participating in a drug trafficking conspiracy involving pharmaceuticals that were illegally diverted from legitimate channels of distribution, such as pharmacies and hospitals.
The indictment specifies three controlled substances: oxycodone (which includes OxyContin, Percocet, and Roxicodone), hydrocodone (which includes Vicodin and Lortab), and alprazalom (which includes Xanax).
According to the indictment, the defendants conspired to acquire the controlled substances in multiple ways. Their schemes included employing other individuals to obtain and fill a prescription for controlled substances while intending to distribute those controlled substances illegally; traveling out of state to fill a prescription for controlled substances while intending to distribute those controlled substances illegally; purchasing controlled substances that had been obtained in the name of another individual; traveling to other states to obtain controlled substances from co-conspirators who had acquired them illegally; and requesting shipment and sending through the U.S. Mail, controlled substances that had been obtained illegally.
In addition, the indictment alleges that some of the co-conspirators threatened the use of violence and actually employed violence to collect drug debts, protect their supply of controlled substances, and safeguard their illicit profits.
The search warrants, executed on Friday, resulted in the seizure of more than 1,000 pills, approximately $335,000 in cash and jewelry, 25 firearms, and more than 40 vehicles.
If convicted, each defendant faces a maximum sentence of 20 years in prison and a $1 million fine.
The following defendants charged in the indictment, all from Crossville, Tennessee, were arrested:
Spike William Hedgecoth, 64;
Kevin Wade Hedgecoth, 38;
Samuel William Hedgecoth, 40;
Matthew Lee Cowart, 27;
Joseph Allen Cowart, 50;
Tommy Mason Rosecrants, 23;
Joy Marie Lewis, 23;
Howard Wayne Bell, ;27
David Franklin King, 69;
James Robert Crawford, a/k/a "JimBob," 30;
Kyle Richard Barrier, 26;
Emily Carol Bradley, 26;
Timothy Richard Forrester, 37;
Michael Ray Gant, a/k/a "Jimmy," 51;
Robert Duane Hicks, a/k/a "Repo Man," 44;
James Gale Kennedy 55;
Vanessa Renea Mims, a/k/a "Mama Mims," 49;
James Russell Norris, 46;
Tiffany Brook Norris, 22;
Marcia Bernice Press, 31;
Samuel Douglas Profitt, a/k/a "Doug," 73;
Travis Kurt Proffitt, 34;
Tresha Mae Sherrill, 35;
Christie Louise Whittaker, 32;
Kevin James Woody, 30;
Courtney Jo Rabideau, 30; and
James Alan Wyatt, 47.
Six other defendants remain at large.
This case was investigated by the DEA, U.S. Postal Inspection Service, ATF, FBI, IRS, TBI, the Crossville Police Department, the Putnam County Sheriff's Department and the Cumberland County Sheriff's Department. Assistance was also provided by the U.S. Marshals Service, Department of Veterans Affairs- Office of Inspector General, Tennessee Highway Patrol, the Metropolitan Nashville Police Department and the 13th Judicial District Drug Task Force. Assistant U.S. Attorney Alex Little is representing the government.
An indictment is merely an accusation and is not evidence of guilt. All defendants have the right to a trial by jury at which the government would have to bear the burden of proof beyond a reasonable doubt.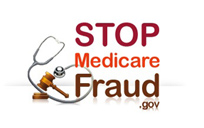 Stop Medicare Fraud
The U.S. Department of Health and Human Services (HHS) and U.S. Department of Justice (DOJ) are working together to help eliminate fraud and investigate fraudulent Medicare and Medicaid operators who are cheating the system.