wilson county deputy sheriff charged with attempted obstruction of a federal criminal investigation
Wilson County Deputy Sheriff John Patrick Edwards, 38, was arrested last night on a criminal complaint charging him with attempting to obstruct a federal criminal investigation announced Jerry E. Martin, United States Attorney for the Middle District of Tennessee.
The affidavit submitted to support the arrest warrant details the activities of Edwards and other individuals, in which Edwards devised a scheme to sell information relating to a federal drug-trafficking investigation, including information obtained during the course of a federal wiretap and the identities of a confidential informant and the federal agents assigned to the investigation.
"The United States Attorney's Office and our law enforcement partners will always take aggressive action to uncover wrongdoing by the very people entrusted with protecting our communities," said U. S. Attorney Jerry Martin. "We will continue to vigorously pursue those whose malicious actions tarnish the professional reputation and efforts of hardworking and honorable police officers."
According to the affidavit, between the dates of April 4, 2011 and April 18, 2011, Edwards approached an individual that he knew to have contacts with a target of the drug investigation and offered to sell information about the investigation in exchange for $100,000. Edwards had substantial knowledge of the investigation by virtue of being assigned to the FBI Violent Crimes Task Force, where he worked until being placed on administrative suspension by the Wilson County Sheriff, for conduct in an unrelated matter, which resulted in his arrest by the Tennessee Bureau of Investigation (TBI).
On April 12, 2011, Edwards accepted $15,000 cash, as partial payment for facilitating the information exchange to the target of the investigation.
This investigation is being conducted by the FBI, the Drug Enforcement Administration and the TBI, the Wilson County Sheriff's Department and the Lebanon Police Department. The United States is represented by Assistant United States Attorneys Brent A. Hannafan and Jimmie Lynn Ramsaur.
Charges brought by a criminal complaint are merely an accusation. The defendant is presumed innocent unless and until proven guilty at trial, at which the government must bear the burden of proof.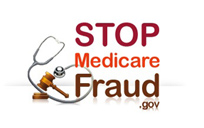 Stop Medicare Fraud
The U.S. Department of Health and Human Services (HHS) and U.S. Department of Justice (DOJ) are working together to help eliminate fraud and investigate fraudulent Medicare and Medicaid operators who are cheating the system.