LaVergne, Tennessee Man Sentenced to 144 months for Child Pornography Offenses
WEDNESDAY, APRIL 27, 2011
Joel H. Gilchrist, 50, of La Vergne, Tennessee was sentenced yesterday to 144 months in prison for several child pornography crimes, announced Jerry E. Martin, U.S. Attorney for the Middle District of Tennessee. The sentencing hearing, held before U.S. District Judge Aleta Trauger, followed Gilchrist's trial in December 2010 at which a jury convicted him of two counts of distribution of child pornography and one count each of receipt and possession of child pornography.
            At the December trial, the jury heard evidence about an on-line undercover investigation conducted by Franklin Police Department and Metro Nashville Police Department officers assigned to the Internet Crimes Against Children ("ICAC") Task Force.  Through that investigation, officers discovered that Gilchrist was distributing thousands of files through Limewire, a type of file-sharing software that operates on a peer-to-peer network called Gnutella.  With that and other information developed through the investigation, officers obtained a search warrant for Gilchrist's home and eventually discovered evidence of Gilchrist's crimes. 
            At the sentencing hearing, the Court found that Gilchrist had possessed, and in some cases distributed, over 46,000 images and 1,700 videos depicting the sexual exploitation of a child, including some depicting sadistic or masochistic acts. The Court further found that Gilchrist had committed perjury at the jury trial when, among other things, he denied ever having seen, possessed, or downloaded child pornography. In reaching its sentence, the Court commented that Gilchrist was in "total denial" about these serious crimes and that "it will be a long time if ever" for him to be amenable to treatment. In addition to the 144-month prison term, the Court also imposed lifetime supervision when Gilchrist is released and a host of other conditions.
            Regarding the sentence, United States Attorney Jerry E. Martin commented: "Sex crimes against children harm the most innocent of victims, and those who possess and distribute child pornography perpetuate the vile marketplace for such material. The United States Attorney's Office, along with our many federal, state, and local law-enforcement partners, will continue to investigate and prosecute those who commit these crimes."
The case was investigated by officers and agents with the Franklin Police Department-ICAC Task Force, the Metro Nashville Police Department-ICAC Task Force, La Vergne Police Department, Rutherford County Sheriff's Office, Tennessee Bureau of Investigation, and Federal Bureau of Investigation.  The United States was represented by Assistant U.S. Attorney Ty Howard.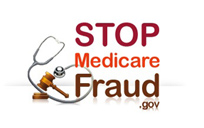 Stop Medicare Fraud
The U.S. Department of Health and Human Services (HHS) and U.S. Department of Justice (DOJ) are working together to help eliminate fraud and investigate fraudulent Medicare and Medicaid operators who are cheating the system.