Brentwood Bill Collector Indicted in Wire, Mail and Bank Fraud scam
June 22, 2011
Terry Marvin Miller, 58, of Brentwood, Tennessee, the former owner and operator of Account Management, Inc., a Brentwood collection agency, was indicted yesterday by a federal grand jury and charged with two counts of bank fraud, two counts of wire fraud and one count each of mail fraud and aggravated identity theft, announced Jerry Martin, U.S. Attorney for the Middle District of Tennessee. Joining Martin in the announcement were Martin P. Phanco, Inspector in Charge, Atlanta Division, United States Postal Inspection Service, and Amy S. Hess, Special Agent in Charge of the FBI's Memphis Division. If convicted, Miller faces up to 30 years' imprisonment and a $1,000,000 fine and a mandatory two year consecutive sentence on the aggravated identity theft count.
"Terry Marvin Miller thought he could hide his illegal activities by stealing and using the identities of others to defraud banks and other institutions, but he was mistaken," said U.S. Attorney Martin. "Mr. Miller thought he could hide behind the corporate shield of his collection agency to commit fraud. This office will pursue identity thieves wherever they may hide."
According to the indictment, from approximately February 2004 to May 2011, Miller owned and operated a collection agency under various names, including Innovative Accounts Management, Inc., Account Management, Inc., and several others. The indictment alleges that, as part of the scam, Miller solicited collection agreements from various businesses by falsely promising to collect on outstanding customer accounts, then failed to remit to his clients their portion of the collected funds. Additionally, Miller used the client's customer information and the collection authority provided by clients to obtain authorization from the debtors to debit the debtors' bank accounts for legitimate amounts owed. Miller would then use this information to make multiple, unauthorized debits from individual debtor checking accounts.
Also, according to the indictment, Miller used these funds for his own personal use and to fund the operations of his collection agency. He also used his collection agency to defraud a number of banks and credit card companies by opening accounts using the personal information of other individuals, including names, dates of birth and social security numbers, without the knowledge or authorization of these other individuals.

The case was investigated by agents with the United States Postal Inspection Service and the Federal Bureau of Investigation. The United States is represented by Assistant U.S. Attorney Sandra G. Moses.
The public is reminded that an indictment is merely an accusation and is not evidence of guilt. All defendants are presumed innocent unless and until proven guilty in a court of law.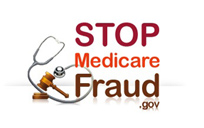 Stop Medicare Fraud
The U.S. Department of Health and Human Services (HHS) and U.S. Department of Justice (DOJ) are working together to help eliminate fraud and investigate fraudulent Medicare and Medicaid operators who are cheating the system.