sex trafficking defendant sentenced to over 15 years
June 30, 2011
Teresa Ann West, 47, of Nashville, Tennessee, was sentenced yesterday by Chief U.S. District Court Judge Todd J. Campbell to 188 months in prison, to be followed by ten years of supervised release, announced Jerry E. Martin, United States Attorney for the Middle District of Tennessee. Joining Martin in the announcement were Steve Anderson, Chief of Police of the Metropolitan Nashville Police Department and Amy S. Hess, Special Agent in Charge of the FBI's Memphis Division. West pleaded guilty on May 20, 2010 to one count of Sex Trafficking of a Minor and one count of Conspiracy to Obstruct Justice.

"Teresa West took advantage of four minor teens who were vulnerable and did not have sufficient judgment to understand the dire consequences of prostitution," United States Attorney Jerry E. Martin said. "West used minors over a period of five years for her own financial gain. The United States Attorney's Office will continue to diligently and aggressively prosecute individuals who sexually exploit children."
"This sentencing demonstrates that there is no tolerance for this form of cruel exploitation," said Amy S. Hess, Special Agent in Charge of the Memphis Division of the Federal Bureau of Investigation. "The FBI is committed to working closely with our law enforcement partners to protect victims and potential victims of sexual predators and to bring those who prey on children to justice."

The record and testimony at the eight hour sentencing hearing on June 28, 2011 revealed that Teresa West had been involved in prostitution for 20 years and for a number of years had been the principal operator of illegal prostitution businesses operating in Nashville and Pigeon Forge, Tennessee. West had previously admitted to having maintained a significant client-base, totaling as many as 1,000 customers, and that she had employed a stable of females that she would send out to engage in commercial sex acts with customers.
West also involved her two young-adult children, Casey ,21 and Diana, 24, in her prostitution business, using her son to drive prostitutes to meet with clients and to recruit minor girls to engage in prostitution, while West's daughter worked primarily as a prostitute for her mother. Casey West and Diana West were also named in the indictment. Casey previously pleaded guilty and will be sentenced on Jul 14, 2011. Diana West's case is still pending.
From 2004 until August 4, 2009, when she was arrested, West employed four different minor girls to work as prostitutes. West knew that the girls were under the age of 18, but she instructed them to tell clients that they were of age.
The first individual West employed was a 17-year old homeless girl, whom she promised to help. Instead, West worked her as a prostitute more than 100 times while she was a minor, and introduced her to crack cocaine as well. During the sentencing hearing, the government introduced a video recording of one of the girls explaining how she met West, got involved in the prostitution business, and began smoking crack cocaine with West. During the interview, the girl broke down in sobs on several occasions, which the judge characterized as proof that the young girl had not entered the business voluntarily as West had argued.
West's son testified at the sentencing hearing that he had introduced two minor girls, age 16 and 17, to his mother and had told her that they were both minors. Nevertheless, West arranged appointments for the two minor girls to engage in sexual activity with adult men for her own profit and to support herself and her drug habit. West arranged for each of these two girls to engage in approximately 20 to 30 acts of prostitution.
All of the minors females were lured into acts of prostitution with promises of making lots of money and with West's assurances that prostituting themselves was not a big deal. The proof at sentencing showed that the experience of prostitution had devastating effects on the minors. Additionally, a forensic psychiatrist for the defense testified at the sentencing hearing that prostitution as a minor can have severe negative effects on an individual.
After hearing testimony from three witnesses, United States District Judge Todd Campbell sentenced West to 188 months to be followed by ten years of supervised release during which time West will be required to register as a sex offender and participate in appropriate sex offender treatment.
This case was investigated by the Metropolitan Nashville Police Department and the Federal Bureau of Investigation. The case was prosecuted by Assistant United States Attorney S. Carran Daughtrey.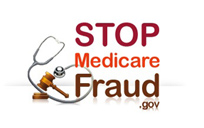 Stop Medicare Fraud
The U.S. Department of Health and Human Services (HHS) and U.S. Department of Justice (DOJ) are working together to help eliminate fraud and investigate fraudulent Medicare and Medicaid operators who are cheating the system.