Somali Outlawz Associate Sentenced to 7 Years for Pizza Hut robbery
July 11, 2011
James Joseph Meade III, 20, of Nashville, Tenn. was sentenced by Chief U.S. District Judge Todd Campbell on July 7, 2011 to 7 years in prison for carrying and using a firearm during and in relation to an armed robbery, announced Jerry E. Martin, U. S. Attorney for the Middle District of Tennessee. Meade was convicted by a jury on April 14, 2011 of the armed robbery of the Pizza Hut, located at 888 Murfreesboro Road in Nashville, during which he obtained approximately $500.00.
At the sentencing, Judge Campbell took notice of the fact that Meade had no prior criminal record and noted that sentences in cases such as this should act a deterrent to violent crimes.
The proof at trial established that Meade entered the Pizza Hut wearing a mask, hoodie and one glove. He had a semi-automatic pistol loaded with four rounds and jumped the counter using his un-gloved hand. Meade held two employees at gun point, while forcing another employee to open the cash register and safe. After taking the money, Meade fled from the Pizza Hut and a Metro Police Department K-9 subsequently tracked him to a nearby Roadway Inn Motel, where he was arrested.
At the time of his arrest, Meade had the mask, glove and some of the money from the robbery in his pockets. The gun used in the robbery was found in the motel room where Meade was located. The Metro Police Department was also able to lift a latent fingerprint from the counter where the restaurant's surveillance video showed Meade placing his un-gloved hand. The print identified the defendant.
                        This case was investigated by the Nashville Metropolitan Police Department, the Federal Bureau of Investigation, and the Department of Homeland Security Investigation. The government was represented by Assistant U.S. Attorneys Van S. Vincent and Blanche Cook.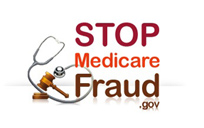 Stop Medicare Fraud
The U.S. Department of Health and Human Services (HHS) and U.S. Department of Justice (DOJ) are working together to help eliminate fraud and investigate fraudulent Medicare and Medicaid operators who are cheating the system.