Former brooks pharmacy owner pleads guilty to drug and tax charges
July 12, 2011
Over ½ Million Pills Illegally Diverted
Glenn Brooks, 74, of Brentwood, Tennessee, pleaded guilty yesterday to a 10- count criminal information filed on December 16, 2010, charging him with eight counts of unlawful distribution of hydrocodone and two counts of filing a false income tax return, announced Jerry E. Martin, U.S. Attorney for the Middle District of Tennessee.
According to the factual basis filed as part of his plea agreement, Brooks owned and operated Brooks Pharmacy, located on Trousdale Drive in Nashville, Tennessee. Brooks admitted that in 2005 and 2006 he purchased almost two million hydrocodone and Lortab pills as part of his business, much of which, he then sold for cash to various individuals who did not possess valid prescriptions. The plea agreement details eight illegal sales transactions conducted by Brooks from October 30, 2006 until January 23, 2007.
Brooks also admitted that he failed to report the cash he received from these sales on both the tax returns for Brooks Pharmacy and his personal tax returns for 2005 and 2006. This unreported income totaled approximately $84,289 for 2005 and $168,578 in 2006, and represented income from the illegal sale of over 530,000 pills listed as a Schedule III controlled substance.
Brooks is scheduled to be sentenced on October 28, 2011, by U.S. District Chief Judge Todd J. Campbell.
This investigation was conducted by the Drug Enforcement Administration, the IRS Criminal Investigation, the Tennessee Bureau of Investigation and the Metro Nashville Police Department- Specialized Investigations Division. Assistant U.S. Attorney Harold B. McDonough represented the government.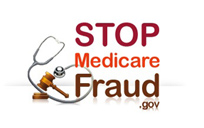 Stop Medicare Fraud
The U.S. Department of Health and Human Services (HHS) and U.S. Department of Justice (DOJ) are working together to help eliminate fraud and investigate fraudulent Medicare and Medicaid operators who are cheating the system.