Former Central Parking Corporation Official Pleads Guilty to
$1.9 Million Embezzlement
July 19, 2011
Mary Harris, 51, of Pleasant View, Tennessee, a former treasury analyst for Central Parking Corporation, pleaded guilty yesterday to one count of wire fraud, arising from her scheme to embezzle over $1.9 million in company funds from August 2004 to August 2009. In addition to her guilty plea, Harris also agreed to forfeit all money and property traceable to her crime.

"Corporate officials who steal from their employers not only harm the companies but also undermine the trust of the public in our corporate institutions," said U.S. Attorney Jerry E. Martin. "The U.S. Attorney's Office will continue to seek out and prosecute those who perpetrate corporate and other white-collar frauds."
According to the criminal information filed previously in the case, from approximately August 2004 to August 2009, Harris embezzled over $1.9 million from Central Parking, a Nashville, Tennessee-based company that offers parking services throughout the United States. At the plea hearing, Harris admitted that in her position she had access to certain company bank accounts and the Automated Clearing House ("ACH") system that Central Parking used to conduct financial transactions. Harris further admitted that, over the course of her scheme, she processed approximately 200 ACH transactions to fraudulently transfer Central Parking funds to her own bank account or to the bank accounts of her relatives. Harris concealed her fraud in various ways, including by making fraudulent accounting entries in Central Parking's accounting ledger and creating false emails to support those entries.
After accepting Harris's plea, U.S. District Judge Todd Campbell scheduled a sentencing hearing for October 24, 2011. At that sentencing hearing, Harris faces up to 20 years in prison and repayment of over $1.9 million in restitution.
            The case was investigated by agents with the Federal Bureau of Investigation. The United States is represented by Assistant U.S. Attorney Ty Howard.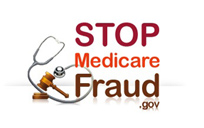 Stop Medicare Fraud
The U.S. Department of Health and Human Services (HHS) and U.S. Department of Justice (DOJ) are working together to help eliminate fraud and investigate fraudulent Medicare and Medicaid operators who are cheating the system.