agreement reached with state of tennessee over accessibility of legislative plaza
July 20, 2011
Jerry E. Martin, United States Attorney for the Middle District of Tennessee, announced today that the United States has reached an agreement with the State of Tennessee regarding accessibility of Tennessee's Legislative Plaza and War Memorial Office Building for persons with disabilities as required by the Americans with Disabilities Act of 1990 (ADA).
This investigation was initiated by three complaints filed with the Department of Justice Civil Rights Division, regarding the Tennessee Legislative Plaza and the War Memorial Office Building, where state legislators are housed and public hearings are held. The complaints alleged inaccessibility of varying degrees by persons with disabilities. ADA complaints are covered by Title II of the ADA, 42 U.S.C. §§ 12131-12134, and the Department's implementing regulation, 28 C.F.R. pt. 35.
"Protecting the rights of persons with disabilities is a priority of the U.S. Attorney's Office, particularly when enforcing the laws that ensure that all individuals have equal right of access to participate in state government proceedings," said U.S. Attorney Jerry Martin. "It is notable that the State of Tennessee had already recognized this lapse and had begun the necessary modifications to bring Legislative Plaza into compliance for those protected by the ADA."
The ADA authorizes the Department of Justice to investigate alleged violations of Title II. During its investigation, the United States determined that while the State of Tennessee had begun to make modifications to make public restrooms and Senate and House hearing rooms more compliant with the ADA, not all necessary modifications were made and some modifications did not comply fully with the ADA.
The government also determined that there were not continuous handrails for persons with certain impairments, including individuals in wheelchairs; signs were not posted at levels where they could be easily seen; and there were architectural barriers that prevented easy access to restrooms and seating in public hearing rooms, in violation of the ADA.
On June 29, 2011, a settlement agreement was reached between the United States and the State of Tennessee, which requires the State to identify and make the necessary modifications, no later than two years from the date of the agreement. In its continuing efforts to comply with ADA requirements, the State has agreed to report annually to the United States, it's progress in completing the modifications pursuant to the agreement.

This case was investigated by the United States Attorney's Office and the Department of Justice Civil Rights Division. The United States was represented by AUSA Lisa S. Rivera.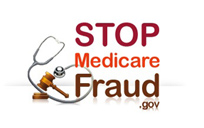 Stop Medicare Fraud
The U.S. Department of Health and Human Services (HHS) and U.S. Department of Justice (DOJ) are working together to help eliminate fraud and investigate fraudulent Medicare and Medicaid operators who are cheating the system.