madison man sentenced to more than 17 years in prison for morphing child pornography
July 21, 2011
Innocent Photographs Altered to Depict Sexually Explicit Images
Kim Eugene Norris, 56, of Madison, Tennessee, was sentenced on July 18, 2011 by U.S. District Court Judge William Joseph Haynes, Jr. to 210 months in prison, to be followed by 20 years of supervised release, announced Jerry E. Martin, United States Attorney for the Middle District of Tennessee and Steve Anderson, Chief of the Metropolitan Nashville Police Department. Norris pleaded guilty on March 11, 2011 to six counts of production of morphed child pornography, seven counts of distribution of child pornography, one count of receipt of child pornography, and one count of possession of child pornography.

"Kim Norris took advantage of six minor teen and pre-teen girls by manipulating pornographic images and websites to make it appear that the teens were engaged in sexually explicit conduct," United States Attorney Jerry E. Martin said. "Since these images cannot be removed from the Internet, some of these girls may suffer consequences for many years to come. The United States Attorney's Office will continue to diligently and aggressively prosecute individuals who exploit children."

"The sexual exploitation of minors, whatever the circumstance, is an affront to society and is a top investigative priority for this police department and our state and federal partners," said Chief Steve Anderson of the Metropolitan Nashville Police Department. "Detective Mike Adkins and his colleagues in the Internet Crimes Against Children (ICAC) Unit, who are responsible for this developing this case, are committed to identifying and investigating those who use computer technology to criminally take advantage of juveniles.""

The record and testimony at the sentencing hearing revealed that Kim Norris befriended two sisters in a condominium complex in Madison, Tennessee, by giving them gifts and engaging the older sister in conversations at the community pool about her interests and popular teenage culture. After "friending" the older child on Facebook, he downloaded many photographs of her and her friends from the social networking sites Facebook, MySpace, her school website, and a website for an extracurricular activity at the school. He then digitally altered the images to make it appear that these girls, all between the ages of 11 and 15, were engaging in sexual activity. Norris assumed the identities of two minor girls, used their personal information obtained from the social networking sites frequented by the girls and created profiles on pornographic websites, where he identified two girls by their full names and the name of the school they attended. Norris posted these morphed images on the Internet and engaged in sexually explicit exchanges with others while identifying himself online as the two girls .

During the sentencing hearing, Judge William Haynes heard from three of the victims and their parents about the effect that this crime has had on their lives. The victims and their families were particularly concerned about future consequences for these girls should potential schools, employers, or friends and family search the Internet using their names. By the nature of the Internet, this information will remain available and can never be removed from the Internet.
After considering the evidence in the case and hearing from these victims and their families, Judge Haynes sentenced Norris to 210 months in prison, to be followed by 20 years of supervised release, during which time Norris will be required to register as a sex offender and participate in appropriate sex offender treatment.
This case was investigated by the Metropolitan Nashville Police Department. The case was prosecuted by Assistant United States Attorney S. Carran Daughtrey.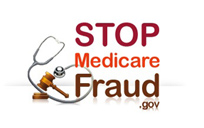 Stop Medicare Fraud
The U.S. Department of Health and Human Services (HHS) and U.S. Department of Justice (DOJ) are working together to help eliminate fraud and investigate fraudulent Medicare and Medicaid operators who are cheating the system.