Three men charged with federal crimes and detained without bond in connection with gunfight near hadley park
July 22, 2011
Investigation Continues into Shootout That Left One Dead
Finis Lewis, 33, a/k/a "Gangsta Bit," Quinten Smith, 26, a/k/a "QT," and Corey Lynn Smith, 26, all of Nashville, Tennessee, have been charged with federal firearms offenses as part of the on-going investigation into the shootout near Hadley Park in Nashville, Tenn. on July 11, 2011, announced Jerry E. Martin, U.S. Attorney for the Middle District of Tennessee, Glenn E. Anderson, Special Agent- in- Charge of the Bureau of Alcohol, Tobacco, Firearms & Explosives (ATF) and Steve Anderson, Chief of the Metro Nashville Police Department. Over 100 rounds were fired in this gun battle, and one person, Clarence Claybrooks, of Nashville, was killed.
Finis Lewis and Quinten Smith were arrested and held without bond on a federal criminal complaint, and a federal grand jury has now indicted them on federal firearms violations. Lewis is charged with being a felon in possession of a firearm. Quentin Smith is charged with unlawful possession of a firearm by a person who has been convicted of a misdemeanor crime of domestic violence. Both face up to ten years in prison if convicted of those charges.
A criminal complaint was also filed against Corey Lynn Smith, charging him with making a false official statement to agents of the ATF. This charge carries up to five years imprisonment.
According to testimony at the preliminary hearings, Corey Smith was in a vehicle with Lewis and Quinten Smith, and participated in the gunfight. Corey Smith was shot in the gunfight, and when questioned by ATF agents, he provided a false name and date of birth, and also claimed that he had never been arrested. Investigators, however, determined that he was actually Corey Lynn Smith, that he had in fact been arrested for multiple crimes; had been convicted of multiple felonies; and had state probation violation warrants pending against him at the time of this incident. Corey Smith has also been ordered held without bond, and his case was bound over to a federal grand jury.
An active investigation by ATF agents and Metro Nashville Police Department officers is continuing.
Charges brought by a criminal complaint or an indictment are merely accusations and are not evidence of guilt. All defendants have the right to a trial by jury at which the government would have to bear the burden of proof beyond a reasonable doubt. Assistant United States Attorney Sunny A.M. Koshy is representing the government.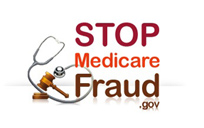 Stop Medicare Fraud
The U.S. Department of Health and Human Services (HHS) and U.S. Department of Justice (DOJ) are working together to help eliminate fraud and investigate fraudulent Medicare and Medicaid operators who are cheating the system.