Nashville woman sentenced to 36 months in prison for health care fraud and money laundering
July 25, 2011
Candyce Jones, 37, of Nashville, Tennessee, the former owner/operator of now defunct health care services company Merrilee, LLC, was sentenced on Friday, July 22, 2011, by United States District Court Judge Kevin H. Sharp to 36 months in prison for her role in the execution of a health care fraud scheme from 2005 through 2008, announced Jerry E. Martin, United States Attorney for the Middle District of Tennessee.
"Jones stole over $650,000 in taxpayer funds through the submission of fraudulent claims to Medicare and TennCare," said U.S. Attorney Jerry Martin. " The sentence of 36 months in prison shows that health care fraud will not be tolerated and that those convicted of health care fraud can expect to spend time behind bars. This message is particularly important at a time when programs such as Medicare and TennCare are under significant financial pressure."
Jones' health care fraud scheme involved the submission of psychotherapy claims to Medicare and TennCare through Merrilee, LLC. The claims were fraudulent because Jones knew that the underlying services were either never provided or were provided by unlicensed and untrained personnel. Jones, nonetheless, certified to Medicare and TennCare that the psychotherapy services had been provided to Medicare and TennCare beneficiaries by licensed health care professionals. Jones' money laundering conviction stemmed from her use of over $86,000 in health care fraud proceeds to purchase real estate in Nashville.

The case was investigated by the United States Department of Health and Human Services, Office of Inspector General, the FBI, the IRS, and the Tennessee Bureau of Investigation. The United States was represented by Assistant United States Attorney Matthew J. Everitt.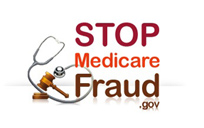 Stop Medicare Fraud
The U.S. Department of Health and Human Services (HHS) and U.S. Department of Justice (DOJ) are working together to help eliminate fraud and investigate fraudulent Medicare and Medicaid operators who are cheating the system.