Eight Nashville Men Indicted On Federal Drug Distribution And Firearms Charges
September 21, 2011
One Additional Person Arrested on a Federal Complaint &
Ten Others Facing State Charges as Investigation Continues
           A federal grand jury in Nashville returned  indictments on September 16, 2011, charging eight individuals with a variety of federal offenses, including possession of a firearm by a convicted felon, distribution and aiding and abetting distribution of cocaine, crack cocaine, hydrocodone and MDMA, announced Jerry E. Martin, U.S. Attorney for the Middle District of Tennessee.
            The indictments were announced at a morning press conference at the Metro Police North Precinct, where surrounding neighborhoods have been plagued with an unusually high volume of violent crime in recent months.  Joining Martin in announcing the indictments were Steve Gerido, Assistant Special Agent-in Charge, Bureau of Alcohol, Tobacco, Firearms & Explosives; Steve Anderson, Chief, Metropolitan Nashville Police Department; and Davidson County District Attorney General Torry Johnson.
            Agents of the Bureau of Alcohol, Tobacco, Firearms & Explosives and Metro Police officers began serving federal arrest warrants Tuesday morning and six of the federal defendants were in custody as of press time. 
            "We will continue to apply the resources of federal law enforcement to assist our local law enforcement partners in reducing instances of violent crime," said U.S. Attorney Jerry E. Martin.  "Individuals charged with federal firearm and drug offenses, if convicted, are certain to be removed, for long periods of time, from their environment, which many of them consider to be their playground of violence.  In addition to long sentences in federal prison, there is no parole in this system.  We intend to vigorously continue our pursuit of these dangerous individuals until our citizens have a sense of safety and security in their homes and neighborhoods and will not abandon our efforts until this is achieved."
            Those charged in the federal indictment, all from Nashville, are:
Timothy Jutodd Batey aka "Man-Man," 19;
Malcolm L. Brooks aka "YG-MAC," 36;
Melvin Nathaniel Comer, Jr. Aka "Lil Boobie," 22;
Javaree Markeith Groves aka "J-Loc," 26;
LemanuelRycole Hockett aka "Woo Mafia," 21;
Darvis Quontez Lewis aka "Chokey," 25;
Antwan Montez Pitts aka "Love," 34; and
Lamont Marques Pitts aka "Maniac," 24.
            Christopher Bridges aka "Trigga" aka "Little Keezy,"20, of Nashville,  was arrested on Monday on a federal complaint charging him with being a convicted felon in possession of a firearm. 
            Timothy Batey, Melvin Comer, and Antwan Pitts remain at large.  Anyone having information on their whereabouts is asked to call Nashville Crime Stoppers at 74-CRIME.
            If convicted, these defendants face sentences of between 10 years and life in prison.
            "This summer's gunfire and violence in the North Nashville community is absolutely unacceptable," Chief Steve Anderson said. "This criminal activity, much of which is rooted in the illegal drug trade, will not be tolerated by law enforcement and our partners in prosecutors' offices at the state and federal level. We will seek federal prosecution of violent offenders whenever possible and, upon conviction, look forward to them serving their sentences in federal penitentiaries hundreds of miles from Tennessee." "Cases like this one concentrate on those offenders who insist on involving themselves in senseless violence, gun crime and illegal drug activity. The people of North Nashville deserve better," stated ATF Assistant Special Agent in Charge Steve Gerido.  "ATF, the Metro Nashville Police Department and U.S. Attorney's Office will continue our efforts in this case and in others already underway. Our local ATF Violent Crime Impact Team (VCIT) works each day to do this with focus and precision. Those who spark the crime and violence will be held accountable," stated Gerido.     
                 "Arrests like those announced today are an indication that this kind of gun violence and drug activity in Nashville will not be ignored," said District Attorney General Torry Johnson.   "There are certain individuals in our community who are disrupting the quality of life and safety of residents around them. We will continue to go after this criminal element to bring relief to the neighborhoods that have felt the brunt of this violence. For some of these individuals, federal prosecution is the most appropriate path to take."    
                As a result of this continuing investigation by Metro Gang Unit detectives and ATF agents into drug sales and violence, an additional 10 individuals, also from Nashville,  are facing a variety of state charges as follows: 
Tyquane Crutcher, 21- sale of marijuana;
Nathaniel Thompson, 32- sale of cocaine in a drug free school zone;
Kendrick Walker, 22- sale of marijuana;
Ryan Potter, 24 - probation violation;
Quinten Dailey, 23 - parole violation, robbery, evading arrest;
Kevin Fain, 22 - aggravated burglary, harassment, probation violation;
Carlos Harp, 29 - vandalism, domestic assault;
Stewart Dailey, 27 - sale of cocaine, Xanax and marijuana;
Jamahl Saunders, 23 - probation violation; and
Clarence Shaw, 22 - aggravated assault and probation violation.    
            Assistant U.S. Attorney J. Alex Little is prosecuting the defendants charged with federal offenses and Assistant District Attorney Kelly Young is prosecuting those defendants charged with state offenses.     

            An indictment is merely an accusation and is not evidence of guilt.  All defendants have the right to a trial by jury, at which, the government must bear the burden of proof beyond a reasonable doubt.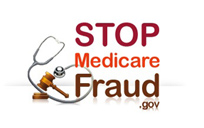 Stop Medicare Fraud
The U.S. Department of Health and Human Services (HHS) and U.S. Department of Justice (DOJ) are working together to help eliminate fraud and investigate fraudulent Medicare and Medicaid operators who are cheating the system.