Celina Pharmacist Pleads Guilty In Federal Court
November 14, 2012
NASHVILLE, Tenn. – November 14, 2012 – William Lester Donaldson, 51, pleaded guilty yesterday to five counts of distributing and possessing with intent to distribute Hydrocodone, a Schedule III controlled substance, announced Jerry E. Martin, U.S. Attorney for the Middle District of Tennessee.
            Donaldson was a pharmacist in Celina, Tenn. and admitted that on five occasions, between August 13, 2010, and October 5, 2010, in various locations in the Middle Tennessee area, he advanced and sold Hydrocodone pills to individuals without a valid prescription.   Donaldson further admitted to conduct, which was captured by an in-store surveillance system, showing him removing previously prepared bottles from a drawer within the pharmacy and placing them in his pocket.

Donaldson faces a maximum of 10 years in prison and a $500,000 fine.  He will be sentenced by Chief Judge William J. Haynes, Jr., on April 5, 2013.                                                                               
            This investigation was conducted by the Celina Police Department, the 13th Judicial District Drug Task Force, the Tennessee Bureau of Investigation, and the Drug Enforcement Administration.  Assistant U.S. Attorney Lynne T. Ingram represents the government.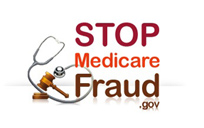 Stop Medicare Fraud
The U.S. Department of Health and Human Services (HHS) and U.S. Department of Justice (DOJ) are working together to help eliminate fraud and investigate fraudulent Medicare and Medicaid operators who are cheating the system.