Two Clarksville Men Convicted of Interstate Cocaine Conspiracy
February 24, 2012
            Adrian Dewayne Patterson, 36, and Herman Majors, Jr., 48, both of Clarksville, Tennessee, were found guilty yesterday in U.S. District Court, after a two-week jury trial, for their roles in an elaborate interstate drug conspiracy to distribute five kilograms or more of cocaine, announced Jerry E. Martin, U. S. Attorney for the Middle District of Tennessee.
            According to testimony and evidence presented at trial, Patterson operated a drug conspiracy which distributed over 150 kilograms of cocaine in the Clarksville, Tenn. area between January 2004 and December 2006.   Patterson obtained the cocaine through several suppliers in Los Angeles and used couriers, including Herman Majors, to take cash to Los Angeles and return to Clarksville with loads of between 8-26 kilograms of cocaine.  Once the cocaine arrived in Clarksville, Patterson and other conspirators split the cocaine, cooked portions into crack cocaine, and sold both cocaine and crack.

            Evidence and testimony at trial also revealed that cash and cocaine were transported in sophisticated hidden compartments in four vehicles identified during the investigation.  The vehicles had been modified in New Jersey and then titled to other people in Tennessee and Kentucky.  Three of the vehicles were seized during the investigation, and another one containing over $250,000 cash in a hidden compartment was taken at gunpoint during a robbery in Los Angeles. 
            On December 31, 2004, Herman Majors was arrested in Oklahoma while driving one of the vehicles in route to Clarksville.  This vehicle was found to contain 26 kilograms of cocaine in a hidden compartment.   On January 29, 2009, agents executed a federal search warrant at Adrian Patterson's residence in Clarksville and seized one of the vehicles with a hidden compartment from his garage.
             Several houses in Clarksville were also used by the defendants as safe houses to hold meetings, count cash, cook crack, and hide drugs.  A search warrant at one of these houses on December 31, 2006 resulted in the seizure of $300,000 in cash. 
            Patterson and Majors are scheduled to be sentenced by Senior United States District Judge John T. Nixon on May 17, 2012.   Both face a maximum sentence of life in prison.  Two other co-defendants, John Mozell Banks,42, and Anthony Johnson, 40, both from Clarksville, previously pleaded guilty to the conspiracy.  Banks was sentenced to 20 years in prison and Johnson is awaiting sentencing.
            This investigation was conducted by the Drug Enforcement Administration, the Tennessee Bureau of Investigation, and the Clarksville Police Department.  Assistant United States Attorney Hal McDonough was responsible for the investigative phase of the case, and AUSA Sunny A.M. Koshy represented the government at trial.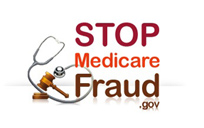 Stop Medicare Fraud
The U.S. Department of Health and Human Services (HHS) and U.S. Department of Justice (DOJ) are working together to help eliminate fraud and investigate fraudulent Medicare and Medicaid operators who are cheating the system.