Nolensville Police Officer Indicted on Charges of Extortion and Mail Fraud
March 2, 2012
            Kenneth D. Lee, 51,of Nashville, Tenn., was indicted yesterday by a federal grand jury and charged with extortion and mail fraud, resulting from a scheme he devised to accept money in lieu of making an arrest for alleged criminal activity, announced Jerry E. Martin, U.S. Attorney for the Middle District of Tennessee; Aaron T. Ford, Special Agent-in-Charge, FBI-Memphis Division; and Keith Morris, Inspector-in-Charge, U.S. Postal Inspection Service.
            "Law enforcement officers who use their badges to shake down individuals can expect to get what's coming to them – a federal indictment," said U.S. Attorney Jerry Martin. " As the last few months have demonstrated, the U.S. Attorney's Office will aggressively prosecute public corruption, including police officers who sully the badge by using their position of authority to break the law.  We will not tolerate those few who carry a badge and engage in illegal activity, while the vast majority of law enforcement officers adhere to their sworn oath and uphold the law on a daily basis, even under the most difficult of circumstances."

"Law enforcement corruption undermines the public trust and can threaten the overall safety of our community," said Aaron T. Ford, Special Agent in Charge of the Memphis Division of the Federal Bureau of Investigation. "Public corruption is the number one criminal priority of the FBI and we will continue to work with our partners to bring to justice those who would seek to line their own pockets by ignoring their sworn oath to uphold the law."
            According to the indictment, between August 17, 2011 and February 1, 2012, Kenneth D. Lee, while employed as a Nolensville, Tennessee police officer, devised a scheme to solicit and accept monetary payment from an individual in exchange for that individual avoiding arrest for alleged criminal activity. 
            As part of the scheme, Lee took steps to conceal his activity and the nature and scope of his dealings with the individual by directing the individual to call him on his personal cell phone while not on duty; to send money to a post office box rented by Lee; and by cashing the money orders he received, rather than depositing them into a personal bank account.
            Also according to the indictment, at Lee's direction, the individual mailed three Western Union Money Orders, totaling $200.00, to a post office box in Nolensville, Tenn. These money orders were  subsequently cashed by Lee and in exchange for the payment, Lee did not arrest or cite the individual for the alleged criminal activity. 
            If convicted, Lee faces a maximum of 20 years in prison and a $250,000.00 fine on each charge.
            This investigation was conducted by the FBI and the U.S. Postal Inspection Service, with the cooperation of the Nolensville Police Department.  Assistant U.S. Attorneys Jimmie Lynn Ramsaur and Scarlett Singleton are representing the government.
            Charges brought by an indictment are merely accusations and are not evidence of guilt.  The defendant has the right to a trial, at which, the government must bear the burden of proof beyond a reasonable doubt.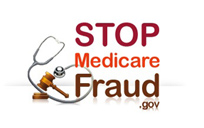 Stop Medicare Fraud
The U.S. Department of Health and Human Services (HHS) and U.S. Department of Justice (DOJ) are working together to help eliminate fraud and investigate fraudulent Medicare and Medicaid operators who are cheating the system.