FIVE INDICTED IN LARGE-SCALE SYNTHETIC DRUG CONSPIRACY
May 2, 2013
Indictment Alleges That Defendants Manufactured and Distributed "Designer" Drugs
Sold as Potpourri or Plant Food
Four defendants were arrested yesterday and another was already in custody after a federal grand jury in Nashville, Tennessee returned a 10-count indictment charging five defendants with various counts of conspiring to manufacture, distribute, and possess with intent to distribute controlled substance analogues, also known as "synthetic" or "designer" drugs, which were intended for human consumption; conspiracy to violate drug labeling and manufacturing laws; possession of firearms in furtherance of a drug trafficking crime; possession of a firearm by a convicted felon; using a place for the purpose of distributing controlled substance analogues for human consumption; conspiring to launder money; obstruction of justice; subornation of perjury; and perjury. The indictment was announced by David Rivera, Acting U.S. Attorney for the Middle District of Tennessee and Steve Anderson, Chief of the Metropolitan Nashville Police Department.                                                                           
The indictment charged the following defendants:
Eric Ronnell Alexander, 26, of Antioch, Tennessee;
Barry Gregory Vail, 27, of Antioch, Tennessee;
Tabatha Lynn Baird, 20, of Antioch, Tennessee;
Johnathan Landon Smith, a/k/a "London," 29, of Spring Hill, Tennessee; and
Candice Ruth White, 36, of Nashville, Tennessee.
According to the indictment, the defendants established and ran companies called Faded Botanicals, New Age Wholesale, and Toke-N-Roll, that were fronts for a large-scale conspiracy to manufacture and sell synthetic drugs to wholesale and retail customers throughout the United States. The "designer" drugs carried names like "Molly's Plant Food," "K4 XXX Gang," "Bang Ban Russian Roulette," and "El Cheapo" and were sold at local retailers in Tennessee and across the country, including gas stations, convenience stores, adult book stores, and smoke shops. The indictment alleges that Alexander and the other defendants themselves operated two smoke shops in the Nashville area called "Toke-N-Roll," where they sold the synthetic drug products along with rolling papers, vaporizers, and bongs. The products allegedly contained controlled substance analogues, which are similar to Schedule I controlled substances in chemical composition and their effect on the body.
"Criminals who sell illegal drugs cannot evade justice by simply changing a molecule in the compounding structure of the substance," said Acting U.S. Attorney David Rivera."  Those who would attempt to hide behind the analogue of an illegal substance and produce and sell such dangerous and adulterated substances to the public will face the consequences of federal prosecution."
"Criminal investigations such as this save lives and protect families," said Metro Nashville Police Chief Steve Anderson. "These products have been found to be inherently dangerous and seemingly packaged to appeal to teenagers and young adults. The truth is, the colorful packets contain chemicals that can cause very serious side effects and even death."

The indictment alleges that the conspiracy lasted from at least July 2010 to October 5, 2012, and that the defendants manufactured synthetic drug products themselves at an unsanitary warehouse in Kentucky. According to the indictment, the defendants made the synthetic drugs products using chemicals they had purchased over the internet, cooking them on a dirty hot plate and dissolving them in alcohol before pouring them and a green leafy substance into a rusty and corroded industrial mixer meant to mix concrete; after the chemicals and leafy substance were mixed, the resulting substance was spread out in numerous aluminum foil roasting pans that were left to dry on the dirty floor of the warehouse. At that point, the indictment alleges, the green leafy substance, which was then coated with the synthetic drugs, was packed into foil packs and plastic cylinders for sale. All of the defendants are also charged with conspiracy to commit money laundering for using the illegal proceeds of the sale of these synthetic drugs to further the conspiracy and engage in monetary transactions greater than $10,000.
The indictment also alleges that the defendants took multiple steps to conceal the fact that they were selling the synthetic drugs for human consumption. For example, the labels the defendants placed on the designer drug products stated that they were not for "human consumption," and claimed instead to be "potpourri," "herbal enhancers," or "plant food," although the defendants knew that these claims were not true.  Similarly, the indictment alleges that employees of Toke-N-Roll were instructed not to sell the designer drugs at the same time as rolling papers, bongs, or other items meant for smoking them. Instead, the employees were told to ring up the customer's purchase in two separate transactions.
In addition, according to the indictment, defendants Alexander, Vail, and Baird attempted to obstruct the investigation by federal investigators and a federal grand jury.  Specifically, the indictment alleges that Alexander and Vail suborned and procured Baird to commit perjury, and that Baird perjured herself in the grand jury when she claimed to never have been present at the warehouse in Kentucky where defendants manufactured the synthetic drug products.
If convicted of the drug conspiracy, defendants face a maximum sentence of twenty years in prison and a $1,000,000 fine. They also face a maximum of twenty years in prison and a $500,000 fine on the money laundering charges. If convicted of the conspiracy to introduce adulterated and misbranded drugs, the defendants face a maximum sentence of five years in prison and a $250,000 fine. On the obstructed-related allegations, defendants Alexander, Vail, and Baird face a maximum sentence, if convicted, of five years in prison and a $250,000 fine for the counts charging perjury and suborning perjury, respectfully, and a maximum sentence of twenty years in prison and a $250,000 fine on the counts alleging obstruction of justice.

The indictment also contains charges related to the unlawful possession of a firearm by Alexander, who is a convicted felon, and his possession of a firearm in furtherance of the drug trafficking conspiracy. On the latter charge, Count 3 of the indictment, Alexander faces a maximum sentence of life in prison and a $250,000 fine, while the other charge carries a maximum sentence of 10 years in prison and a $250,000 fine.                      
The indictment follows an investigation of more than two years by the Drug Enforcement Administration, the Metropolitan Nashville Police Department, and the Office of the Tennessee Attorney General.  Assistant United States Attorney Alex Little is representing the government.
An indictment is merely an accusation and is not evidence of guilt. Defendants are presumed innocent unless and until proven guilty in a court of law.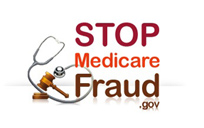 Stop Medicare Fraud
The U.S. Department of Health and Human Services (HHS) and U.S. Department of Justice (DOJ) are working together to help eliminate fraud and investigate fraudulent Medicare and Medicaid operators who are cheating the system.