Department of Justice
Office of Public Affairs
FOR IMMEDIATE RELEASE CONTACT: DAVILYN WALSTON
MONDAY, APRIL 9, 2007 PHONE: (409) 839-2538
WWW.USDOJ.GOV/USAO/txe CELL: (409) 553-9881
U.S. ATTORNEY TO DEPART FOR MAJOR LAW PRACTICE
Orwig Leaves Post for Lucrative Position
(Beaumont, TX) - Matthew D. Orwig announced today his plans to leave his position as United States Attorney for the Eastern District of Texas on May 18, 2007. Orwig will join the national law firm of Sonnenschein, Nath & Rosenthal L.L.P. as Dallas managing partner and national chair of Sonnenschein's Government Litigation and Investigations Group.
"Serving as United States Attorney has been an incredible honor, privilege and blessing," said Orwig. "I have always felt that it would take a very unique and special opportunity for me to leave this position even one day early. I am delighted to now have that opportunity with Sonnenschein."
Orwig began his service as U.S. Attorney in January 2002 when he was appointed by President George W. Bush. Over the next five and a half years, Orwig directed thousands of federal prosecutions and civil cases across the 43 counties of the Eastern District of Texas. Orwig's many successes include high profile prosecutions of public corruption, money laundering, securities fraud, capital murder and domestic terrorism crimes. Orwig's leadership was praised during two national crises that occurred within the district. The first occurred when Orwig directed and coordinated federal efforts and worldwide media coverage following the Space Shuttle Columbia breakup over east Texas in 2003. Two years later, Orwig received the Director's Award for Distinguished Service from the Department of Justice for his work in spearheading federal hurricane fraud prosecutions arising out of the aftermath of Hurricanes Katrina and Rita in the fall of 2005.
During Orwig's tenure as United States Attorney, the Eastern District of Texas has increased criminal prosecutions by a staggering 76 percent. Orwig remained committed throughout his term to pursuing Department priorities and successfully implemented programs that led to an overwhelming increase in the prosecution of cases involving the sexual exploitation of children, internet crimes, methamphetamine cases, health care fraud, and gang related activities.
Orwig grew up in Lubbock, Texas, graduating from Texas Tech University in 1981 and the Texas Tech School of Law in 1984. He began his career serving a judicial clerkship for federal judge Halbert O. Woodward, who was Chief Judge for the Northern District of Texas. In 1989 he was appointed Assistant U.S. Attorney in the U.S. Attorney's Office for the Northern District of Texas. In 1997, Orwig was tapped to serve as legal counsel in the Executive Office for United States Attorneys in Washington D.C. where he advised presidential appointees and wrote speeches for high ranking officials including the Attorney General.

Orwig's departure in May will bring to a close a 20 year career with the Department of Justice. "I will certainly miss the wonderful, dedicated people that I have had the honor and pleasure of serving with," said Orwig, "It has been a great twenty years."
###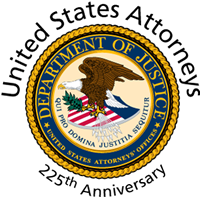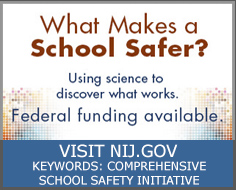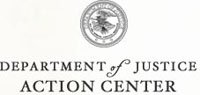 Locate a Prison, Inmate, or Sex Offender
Report Waste, Fraud, Abuse or Misconduct to the Inspector General
Find Help and Information for Crime Victims
Register, Apply for Permits, or Request Records
Identify Our Most Wanted Fugitives
Report and Identify Missing Persons