Department of Justice
Office of Public Affairs
FOR IMMEDIATE RELEASE CONTACT: DAVILYN WALSTON
WEDNESDAY, APRIL 18, 2007 PHONE: (409) 839-2538
WWW.USDOJ.GOV/USAO/txe CELL: (409) 553-9881
TIMBER SERVICE OPERATOR GUILTY OF TREE THEFT
TEXARKANA, TX—United States Attorney Matthew D. Orwig announced today that a 42-year-old former Texarkana, Texas man has pleaded guilty to transporting stolen timber in the Eastern District of Texas

ALLEN SPRAYBERRY, now residing in Fouke, Arkansas, admitted to charges of Interstate Transportation of Fraudulently Taken Property today before United States District Judge David Folsom.
According to information presented in court, in 2002 and 2003, Sprayberry was doing business as ALLEN'S FORESTRY SERVICE, aka ALLEN'S FORESTRY, from an office located at in Texarkana, Texas. On November 27, 2002, an Oklahoma City, Oklahoma, man entered into an agreement, or, Pay-as-Cut-Contract, with Sprayberry on a tract of timber located in McCurtain County, Oklahoma.

From about January 15, 2003 to about January 29, 2003, Sprayberry, and his business, transported multiple loads of cut timber from the Oklahoma tract to a saw mill in Ore City, Texas, which had a total value in excess of $5,000.00. Sprayberry received gross receipts of $127,233.11 from the saw mill as payment for the timber harvested from the McCurtain County, Oklahoma tract, but failed to pay the landowner for any of the timber harvested from the landowner's property. Sprayberry admitted in court that he did not intend to fully compensate the landowner as agreed in the terms of their contract.

Sprayberry could be sentenced to up to ten years in federal prison, fined up to $250,000.00 at sentencing and ordered to pay restitution to his victims.
The Government contends that approximately 30 additional landowners were similarly defrauded by Sprayberry from 2001 through May of 2004, for a total aggregate loss of over $300,000.00. The actual amount of restitution will be determined by the District Court at Sprayberry's sentencing hearing.

This case was investigated by the Texas Forest Service and the FBI office in Texarkana. This case was prosecuted by Assistant United States Attorney Jim Noble.
####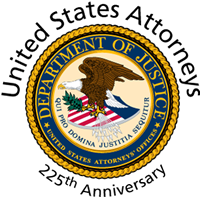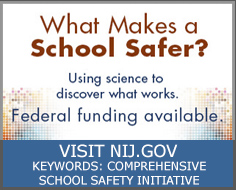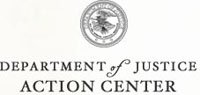 Locate a Prison, Inmate, or Sex Offender
Report Waste, Fraud, Abuse or Misconduct to the Inspector General
Find Help and Information for Crime Victims
Register, Apply for Permits, or Request Records
Identify Our Most Wanted Fugitives
Report and Identify Missing Persons