Department of Justice
Office of Public Affairs
PORT ARTHUR MEN ARRESTED AND CHARGED IN 5 AREA ROBBERIES

Defendants face federal charges courtesy of Operation Time Machine
Feburary 14, 2011
BEAUMONT, Texas – Two Port Arthur, Texas men have been indicted and arrested in connection with a crime spree targeting area convenience stores in the Eastern District of Texas announced U.S. Attorney John M. Bales today.
            Howard James White, also known as Rocky White, 30, and Donte Ramone Burton, 31, both of Port Arthur, were named in a 12-count indictment returned by a federal grand jury on Jan. 27, 2011.  Burton is scheduled to make his initial appearances before U.S. Magistrate Judge Keith F. Giblin this afternoon and White will appear on Feb. 16, 2011.
The indictment alleges that from Aug. 26, 2010 through Nov. 13, 2010, White and Burton conspired together to commit robbery, which unlawfully obstructed, delayed and affected commerce in violation of federal law.  The defendants are specifically alleged to have been involved in the armed robberies of five Port Arthur businesses: Gulfway Food Mart on Aug. 26, 2010; Pakco # 3 on Oct. 2, 2010; Speedy Mart on Oct. 14, 2010; Sunrise Grocery on Oct. 23, 2010; and Amuny's Liquor on Nov. 1, 2010.  A grand jury indictment is not evidence of guilt and all defendants are presumed innocent until proven guilty beyond a reasonable doubt in a court of law.
White is charged with 5 counts of brandishing a firearm in a crime of violence, 5 counts of Hobbs Act robbery and one count of Hobbs Act conspiracy.  Burton is charged with one count of brandishing a firearm in a crime of violence, one count of Hobbs Act robbery and one count of Hobbs Act conspiracy.  Under federal law, where there are multiple counts of brandishing a firearm in a crime of violence, the first conviction is punishable by a minimum of seven years in federal prison, and additional convictions are punishable by a minimum of 25 years in prison, and each sentence must be served consecutively to any other sentence.  Therefore, White faces a potential minimum sentence of 107 years in federal prison for the firearms violations and Burton faces a minimum of seven years in federal prison.  The Hobbs Act violations each carry a maximum of 20 years in federal prison.
This case is being prosecuted as part of Project Safe Neighborhoods' Operation Time Machine program. Operation Time Machine is aimed at reducing gun and gang violence, deterring illegal possession of guns, ammunition and body armor, and improving the safety of residents in Port Arthur, Texas. Participants in the initiative include community members and organizations as well as federal, state and local law enforcement agencies.           
This case is being investigated by the Port Arthur Police Department, the ATF, and the FBI and is being prosecuted by Special Assistant U.S. Attorney Baylor Wortham.
###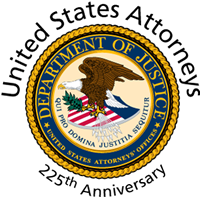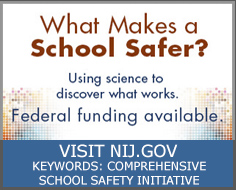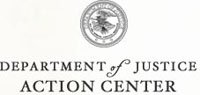 Locate a Prison, Inmate, or Sex Offender
Report Waste, Fraud, Abuse or Misconduct to the Inspector General
Find Help and Information for Crime Victims
Register, Apply for Permits, or Request Records
Identify Our Most Wanted Fugitives
Report and Identify Missing Persons