Department of Justice
Office of Public Affairs
RICHARDSON, TEXAS MAN GUILTY OF INSIDER TRADING
January 13, 2011
PLANO, Texas – A 55-year-old Richardson, Texas man has pleaded guilty to insider trading in the Eastern District of Texas announced U.S. Attorney John M. Bales today.
Reza Saleh pleaded guilty to an information charging him with securities fraud today before U.S. Magistrate Judge Don Bush. 
                According to information presented in court, Saleh was employed by Hill Air d/b/a Perot Investments, Inc., on Sep. 4, 2009, when he learned that representatives of Dell, Inc. agreed to purchase a majority of the shares of publically traded stock of Perot Investments.  From Sep. 4, 2009 to Sep. 18, 2009, Saleh used the New York Stock Exchange to act on this non-public information, and acquired option contracts for Perot Systems' stock shares for a total price of $472,723.47.  On Sep. 21, 2009, the acquisition of Perot Systems by Dell was announced to the public and the price of Perot Systems' stock increased dramatically after the announcement.  On Sep. 21, 2008, after the acquisition of Perot Systems by Dell had been announced to the public, Saleh sold the option contracts for a net profit of $8,635,653.32.
At sentencing, Saleh faces up to 10 years in federal prison and a fine of up to $1 million.  A sentencing date has not been set.

This law enforcement action is part of President Barack Obama's Financial Fraud Enforcement Task Force.
President Obama established the interagency Financial Fraud Enforcement Task Force to wage an aggressive, coordinated and proactive effort to investigate and prosecute financial crimes. The task force includes representatives from a broad range of federal agencies, regulatory authorities, inspectors general, and state and local law enforcement who, working together, bring to bear a powerful array of criminal and civil enforcement resources. The task force is working to improve efforts across the federal executive branch, and with state and local partners, to investigate and prosecute significant financial crimes, ensure just and effective punishment for those who perpetrate financial crimes, combat discrimination in the lending and financial markets, and recover proceeds for victims of financial crimes.
This case is being investigated by the Frisco Resident Agency of the FBI and prosecuted by Assistant U.S. Attorney J. Andrew Williams.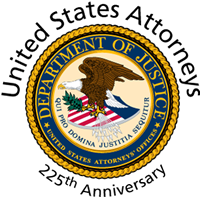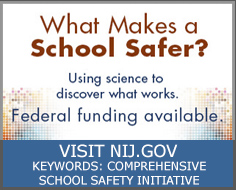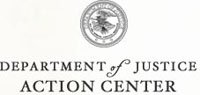 Locate a Prison, Inmate, or Sex Offender
Report Waste, Fraud, Abuse or Misconduct to the Inspector General
Find Help and Information for Crime Victims
Register, Apply for Permits, or Request Records
Identify Our Most Wanted Fugitives
Report and Identify Missing Persons