Department of Justice
Office of Public Affairs
GARLAND MAN SENTENCED IN PROSTITUTION AND MONEY LAUNDERING SCHEME
SHERMAN, Texas – A 58-year-old Garland, Texas man has been sentenced in a prostitution and money laundering scheme in the Eastern District of Texas, announced U.S. Attorney John M. Bales today. 
Ricardo Guevara pleaded guilty on Dec. 1, 2010, to being involved in a conspiracy to launder the proceeds of a prostitution scheme and was sentenced to 46 months in federal prison today by U.S. District Judge David Folsom.  Guevara was also ordered to pay a fine in the amount of $10,000. 
            According to information presented in court, beginning in 2005 and continuing through June of 2010, Guevara and Chidiebere Onyinanya, 32, of Plano, Texas, operated an escort service that provided prostitution services to individuals in exchange for payments, which would then be used to promote the escort service and additional prostitution activity.  Guevara and Onyinanya recruited the prostitutes, advertised the services, leased apartments for the prostitution activity, and generated in excess of $440,000 in proceeds from the criminal enterprise.  Onyinanya has not yet been scheduled for a sentencing hearing.
U.S. Attorney Bales served notice to those involved in money laundering schemes, "Let this be a warning to criminals who generate proceeds from their crimes:  We will follow the money trail, uncover the criminal scheme, and prosecute you for your offenses."
"In addition to enforcing the nation's tax laws, the IRS investigates financial crimes associated with a myriad of illegal activities, including the shadowy world of prostitution," said Andrea D. Whelan, Special Agent in Charge of the IRS Criminal Investigation Division's Dallas Field Office.  "We are pleased with the outcome of this case, which was the result of an outstanding cooperative effort between Federal and local law enforcement."
This law enforcement action is part of President Barack Obama's Financial Fraud Enforcement Task Force.
President Obama established the interagency Financial Fraud Enforcement Task Force to wage an aggressive, coordinated and proactive effort to investigate and prosecute financial crimes.  The task force includes representatives from a broad range of federal agencies, regulatory authorities, inspectors general, and state and local law enforcement who, working together, bring to bear a powerful array of criminal and civil enforcement resources. The task force is working to improve efforts across the federal executive branch, and with state and local partners, to investigate and prosecute significant financial crimes, ensure just and effective punishment for those who perpetrate financial crimes, combat discrimination in the lending and financial markets, and recover proceeds for victims of financial crimes.
            This case is being investigated by agents from the Internal Revenue Service and is being prosecuted by Assistant U.S. Attorney Shamoil Shipchandler.
####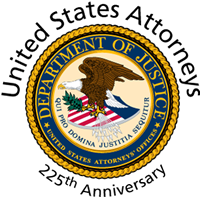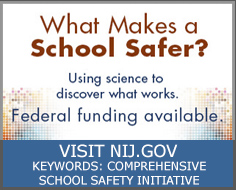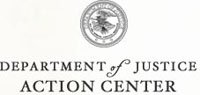 Locate a Prison, Inmate, or Sex Offender
Report Waste, Fraud, Abuse or Misconduct to the Inspector General
Find Help and Information for Crime Victims
Register, Apply for Permits, or Request Records
Identify Our Most Wanted Fugitives
Report and Identify Missing Persons