Department of Justice
Office of Public Affairs
U.S. ATTORNEY'S STAFF RECOGNIZED FOR ASSISTANCE
TO CRIME VICTIMS IN EAST TEXAS
April 15, 2011
TYLER, TEXAS - U.S. Attorney John M. Bales announced that the Financial Litigation Unit for the U.S. Attorney's Office for the Eastern District of Texas was honored for outstanding service to crime victims in an awards ceremony hosted by the Department of Justice's Office for Victims of Crime on Apr. 8, 2011, in Washington, D.C. in conjunction with the observance of National Crime Victims' Rights Week, April 10–16.
                In 1981, President Ronald Reagan proclaimed the first National Crime Victim's Rights Week, calling for "a renewed emphasis on, and an enhanced sensitivity to, the rights of victims."  Every year since, Victim's Rights Week serves to honor the millions of victims whose lives have been impacted by crime and to promote awareness of victims' rights and needs. The theme of this year's National Crime Victims' Rights Week, "Reshaping the Future, Honoring the Past," reflects the powerful legacy of crime victims, victim advocates, and criminal justice professionals and the ability of crime victims and their allies to change the course of history.

The Crime Victims' Rights Act (CVRA), enacted in 2004, grants victims in federal criminal proceedings certain enforceable rights, including the right to be reasonably heard at public court proceedings and to receive full and timely restitution as provided by law.  Department of Justice employees must use their best efforts to ensure that federal crime victims are notified of and accorded rights under the CVRA.  The U.S. Attorney's Office for the Eastern District of Texas takes this responsibility seriously.

"The U.S. Attorney's Office is deeply committed to assisting victims of federal crimes, ensuring they are afforded their rights under the Crime Victims' Rights Act, protecting them from further harm, helping to make them whole, and helping them reshape their futures," said U.S. Attorney Bales.  "This week is a time to raise awareness about the rights and needs of crime victims, the challenges victims face in the recovery process, and the positive impact of those who provide services and support to victims."
                Consistent with this dedication to victims of crime, the Financial Litigation Unit (FLU) for the Eastern District of Texas was presented the National Crime Victims Fund Award by Attorney General Eric Holder on April 8, 2011.  The FLU was recognized for its aggressive and innovative efforts to maximize restitution payments to victims of crime and fine collections on behalf of the Crime Victims Fund, which provides thousands of victim assistance programs across the nation and for victim compensation programs in every state. The Crime Victims Fund is not funded by tax dollars but by convicted federal offenders through fines and penalties that they are ordered to pay as part of their sentences.  Through early involvement in cases, the FLU helps to ensure that defendants satisfy their responsibilities to the victims of their crimes.
                The Eastern District of Texas also has a dedicated Victim Witness Unit that serves federal crime victims to facilitate victim participation in court proceedings and providing other essential services to victims, such as making referrals for counseling, securing temporary housing, assisting with access to victim compensation funds, and accompanying victims to court to provide support and guidance during the proceedings.  These services provide tools victims need to reshape their futures.
                "It is our duty and our mission to make sure that victims receive what they deserve, whether it is testifying in court, receiving support from victims assistance programs, or recovering for their financial losses," said U.S. Attorney Bales.

Further information about National Crime Victims' Rights Week is available at http://ovc.ncjrs.gov/ncvrw/.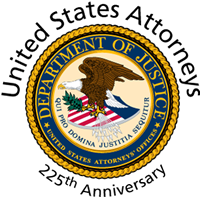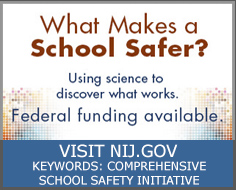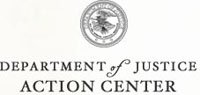 Locate a Prison, Inmate, or Sex Offender
Report Waste, Fraud, Abuse or Misconduct to the Inspector General
Find Help and Information for Crime Victims
Register, Apply for Permits, or Request Records
Identify Our Most Wanted Fugitives
Report and Identify Missing Persons