Department of Justice
Office of Public Affairs
HOUSTON MAN SENTENCED FOR MULTI-STATE HEALTH CARE FRAUD SCHEME
                 TYLER, Texas – A 37-year-old Houston man has been sentenced to federal prison and ordered to pay restitution for his role in a health care fraud scheme in the Eastern District of Texas announced U.S. Attorney John M. Bales. 
                Kevin Onwudine pleaded guilty on Oct. 5, 2010 to health care fraud charges and was sentenced to 24 months in federal prison today by U.S. District Judge Michael H. Schneider.  Onwudiwe was also ordered to pay $251,000 in restitution.
                In a related matter, on Apr. 5, 2011, Jasper Ogbonna, 42, of Newark, Delaware, pleaded guilty on Sep. 27, 2010 to health care fraud and was sentenced to 21 months in federal prison and ordered to pay restitution in the amount of $822,411.44.  Ogbonna, the owner of a West Virginia medical supply company, was indicted by a federal grand jury on June 30, 2009. 
                On January 6, 2010, a federal grand jury returned a superseding indictment charging Ogbonna, Anthony Nnadi, Onwudiwe, Tony Ahi, and Emmanuel Gabriels with health care fraud violations. 
                According to the indictment, from August 2005 through April 2008, Ogbonna controlled and operated Matrix Medical Equipment and Supplies, Inc. in Weirton, West Virginia, and Nnadi controlled and operated Nicco Medical Services, LLC in Little Rock, Arkansas.  Nnadi was assisted in the operation of Nicco Medical Services by Onwudiwe and Ahi.  Both companies did business providing durable medical equipment to Medicare beneficiaries.  During that time, Ogbonna, Nnadi, Onwudiwe, Ahi, Gabriels, and their co-conspirators devised and carried out a scheme to defraud Medicare through the marketing of "ortho kits," which consisted of a bag of orthotic items such as braces, wraps, and supports.  As part of the scheme, the defendants and their co-conspirators illegally obtained protected Medicare beneficiary health information, including names, dates of birth, and Medicare and Social Security numbers from elderly individuals.  Approximately 509 Medicare beneficiaries in Texas and Louisiana were supplied with "ortho kits" which were not prescribed or authorized by a physician and which were not wanted by the beneficiaries.  In many instances, physicians' signatures were forged and false claims were submitted to Medicare in the names of Medicare beneficiaries who were deceased.  Using protected health information, the defendants and their co-conspirators billed between $4,850 and $6,550 for each "ortho kit", causing the submission of false and fraudulent claims to Medicare of more than $2.8 million. As a result of these claims, the defendants and their co-conspirators unlawfully obtained more than $1,095,000 from Medicare.
            This case was investigated by the U.S. Department of Health and Human Services – Office of the Inspector General (HHS-OIG) and the Texas Office of the Attorney General – Medicaid Fraud Control Unit (OAG-MFCU).  The case is being prosecuted by Special Assistant U.S. Attorney Nathaniel Kummerfeld.
####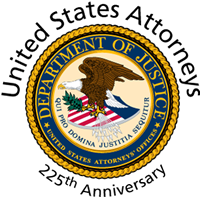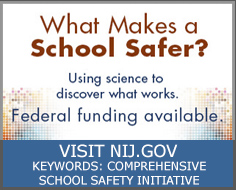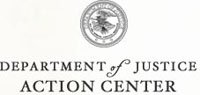 Locate a Prison, Inmate, or Sex Offender
Report Waste, Fraud, Abuse or Misconduct to the Inspector General
Find Help and Information for Crime Victims
Register, Apply for Permits, or Request Records
Identify Our Most Wanted Fugitives
Report and Identify Missing Persons