Department of Justice
Office of Public Affairs
MEDICAL SUPPLIER INDICTED FOR WHEELCHAIR SCAM
March 04, 2011
BEAUMONT, Texas — U.S. Attorney John M. Bales announced that the owner of a medical supply business has been indicted for federal health care fraud violations in the Eastern District of Texas.
                Vivian Yusuf, 40, of Houston, Texas, was indicted by a federal grand jury on Mar. 2, 2011, and charged with conspiracy to commit health care fraud, nine counts of health care fraud and 17 counts of aggravated identity theft.
According to the indictment, from June 2007 through May 2009, Yusuf, Aghaegbuna "Ike" Odelugo, James Reese, and others are alleged to have carried out a scheme to defraud Medicare through the marketing of power wheelchairs and accessories, as well as "ortho kits," which primarily consisted of a bag of orthotic items, including braces, wraps, and supports, and a heat lamp or heat pad.  As part of the scheme, the defendant and her co-conspirators illegally obtained protected health information, including names, dates of birth, and Medicare numbers from elderly individuals.  Yusuf and her co-conspirators supplied beneficiaries with kits and power wheelchairs which were not prescribed or otherwise authorized by a physician and which were not wanted by the beneficiaries.  Claims were submitted by the defendant and her co-conspirators for approximately 790 beneficiaries located primarily in Texas and Louisiana.  In some instances, physicians' signatures were forged and false claims were submitted to Medicare in the names of Medicare beneficiaries who were deceased.  By means of fraudulent billing practices, the defendant and her co-conspirators are alleged to have unlawfully submitted false and fraudulent claims to Medicare of more than $3.4 million and obtained more than $1.6 million.
Odelugo and Reese have been indicted for their involvement in similar health care fraud schemes.  Odelugo pleaded guilty on Aug. 23, 2010 to conspiracy to commit health care fraud, health care fraud, and money laundering.  The loss to Medicare as a result of Odelugo's scheme was approximately $9.9 million.  In October 2010, Reese was charged in a 47 count indictment alleging the commission of various federal crimes including conspiracy to commit health care fraud, health care fraud, paying or receiving kickbacks, money laundering and tax evasion.  The indictment alleges Medicare and Medicaid were falsely billed more than $10 million by Reese and co-defendants and paid out more than $5 million during the period of February 2005 through January 2010. 
"Whenever Medicare providers are motivated by greed, our most vulnerable citizens, the elderly, are put at risk," said Special Agent in Charge Mike Fields of the HHS Office of Inspector General's (OIG) Dallas Regional Office.  "Our HHS OIG agents will continue to work closely with our law enforcement partners to investigate providers who will stop at nothing to loot the Medicare Trust Fund."
                If convicted, Yusuf faces up to 10 years in federal prison for each count of conspiracy and health care fraud and up to two years in federal prison for each count of aggravated identity theft.
                The investigation leading to the charges was conducted by agents from the United States Department of Health and Human Services – Office of the Inspector General (HHS-OIG), the Texas Office of the Attorney General – Medicaid Fraud Control Unit (OAG-MFCU), and the FBI.  Special Assistant U.S. Attorney Nathaniel C. Kummerfeld is prosecuting this case.
                An indictment is not evidence of guilt and all defendants are presumed innocent until convicted in a court of law.
###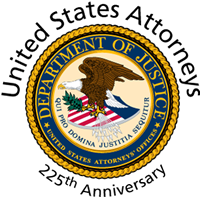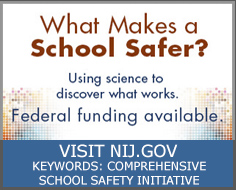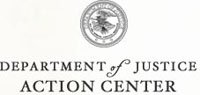 Locate a Prison, Inmate, or Sex Offender
Report Waste, Fraud, Abuse or Misconduct to the Inspector General
Find Help and Information for Crime Victims
Register, Apply for Permits, or Request Records
Identify Our Most Wanted Fugitives
Report and Identify Missing Persons