Department of Justice
Office of Public Affairs
BEAUMONT MAN GUILTY OF FEDERAL ROBBERY CHARGES
Faces a minimum of 32 years in federal prison
March 31, 2011
BEAUMONT, Texas – A 24-year-old Beaumont man has pleaded guilty to federal charges related to a string of robberies in the Eastern District of Texas announced U.S. Attorney John M. Bales today.
                Robert Lee White pleaded guilty to two counts of Hobbs Act robberies and two counts of brandishing a firearm during a crime of violence today before U.S. District Judge Ron Clark.
According to information presented in court, from Oct. 22, 2010 through Nov. 30, 2010, White, John Wesley Batiste and Savana Marie Miller conspired together to commit robbery, which unlawfully obstructed, delayed and affected commerce in violation of federal law.  The defendants are specifically charged with committing 11 armed robberies in Beaumont during this 40-day crime spree which began on Oct. 22, 2010 after Batiste provided a pistol-grip shotgun to White.  The two then robbed the Sunshine Food Store on West Virginia that same day.  On Oct. 25, 2010, the defendants are alleged to have robbed the same Sunshine Food Store.  Less than an hour later, they hit the Sunshine Food Store on Concord.  On Oct. 27, 2010, the two men attempted a robbery at the Subway on South 11th Street before successfully robbing the Tri-Stop Grocery on Tram Road.  On Nov. 2, 2010, White and Batiste robbed the Subway on 11th Street with assistance from Miller, who was employed at the location and allowed White entrance through the backdoor.  During this robbery, White struck Miller's manager with the butt of the shotgun while Miller pretended to be a victim.  On Nov. 11, 2010, White robbed the Neighborly Store on North Major Drive.  On Nov. 14, 2010, White returned to the Sunshine Food Store on Concord and again robbed that location.  On Nov. 24, 2010, White robbed the Cool Stop located on College.  On Nov. 26, 2010, White robbed the Pick n' Shop on South Major Drive and then returned to the store the next evening and robbed it again.  Later on Nov. 27, 2010, White again robbed the Cool Stop on College. 
White faces a minimum mandatory sentence of 32 years in federal prison.  A sentencing date has not been set.  John Wesley Batiste, Jr., 23, and Savana Marie Miller, 25, are awaiting a trial date.
The case is being prosecuted as part of the Project Safe Neighborhoods Initiative.  Project Safe Neighborhoods is aimed at reducing gun and gang violence, deterring illegal possession of guns, ammunition and body armor, and improving the safety of residents in the Eastern District of Texas. Participants in the initiative include community members and organizations as well as federal, state and local law enforcement agencies.
This case is being investigated by the FBI, the ATF, and the Beaumont Police Department and is being prosecuted by Assistant U.S. Attorney John B. Ross.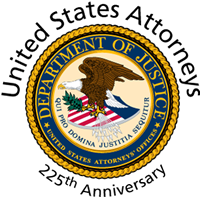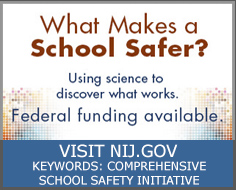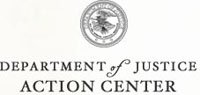 Locate a Prison, Inmate, or Sex Offender
Report Waste, Fraud, Abuse or Misconduct to the Inspector General
Find Help and Information for Crime Victims
Register, Apply for Permits, or Request Records
Identify Our Most Wanted Fugitives
Report and Identify Missing Persons