Department of Justice
Office of Public Affairs
Texas Traffic Stop Results in Federal Time for Floridian
     BEAUMONT, Texas – A 38-year-old Tampa, Florida man has been sentenced to federal prison for his part in a wide-scale drug trafficking conspiracy in the Eastern District of Texas, announced U.S. Attorney John M. Bales. 
                Chris Olmos pleaded guilty on Aug. 20, 2010, to conspiracy to possess with intent to distribute between 1,000 and 3,000 kilograms of marijuana and was sentenced to 168 months in federal prison today by U.S. District Judge Marcia Crone.  Olmos was also sentenced to 120 months, to run concurrently, based on his possession of a firearm as a felon at the time of his arrest in Florida on the Southeast Texas marijuana charge.
                According to information presented in court, in 2006 and 2007, Olmos was involved in a conspiracy responsible for shipments of marijuana in excess of 66,000 pounds, supplied by the Gulf Cartel.  The marijuana was smuggled from Mexico into the southeast Rio Grande Valley of Texas, and was then staged in San Benito and Devine, Texas.  From there, it was transported by commercial trucks through the Eastern District of Texas to Georgia, Florida, Illinois and Pennsylvania.  On May 30, 2007, Eddie Olmos and his companion, Joey Ramos, of New York were stopped on Interstate 10 in Orange County, Texas for a traffic violation.  A Sherriff's Deputy recognized Ramos's photo from evidence taken in a $259,000 money seizure the previous April.  The federal and state investigation called "Operation Texas Ten-Step" (named for IH-10) led to the dismantling of an entire drug trafficking organization and the conviction of 26 individuals. 
Previously, truck-driver, Brian Holmes, 51, of Austell, Georgia, was convicted by a jury on Oct. 4, 2010, of conspiracy to possess with intent to distribute marijuana, two counts of interstate travel in aid of racketeering, and possession with intent to distribute marijuana and was sentenced to 210 months in federal prison and ordered to forfeit an 18-wheeler and $1.5 million.
The following defendants have also been convicted and sentenced as a part of this case:
Ramon Anthony "Vex" Nunez, of Allentown, PA, 210 months;
Eddie Olmos, defendant's brother, of Riverview, FL, 210 months;
Jesus Manuel "Kool Aid" Castillo, of Jennings, Florida, 108 months;

This case was investigated by ICE/HSI, Coast Guard Criminal Investigative Service, DEA, Orange County Sheriff's Office Drug Interdiction Unit, Texas Department of Public Safety, Jefferson County Crime Lab, U.S. Border Patrol, ATF, and the Allentown, PA Police Department.  This case was prosecuted by Assistant U.S. Attorney Randall L. Fluke and Special Assistant U.S. Attorney Baylor Wortham.
###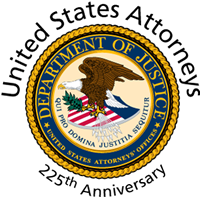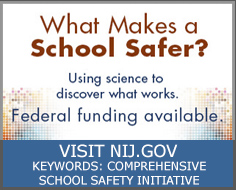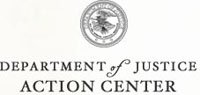 Locate a Prison, Inmate, or Sex Offender
Report Waste, Fraud, Abuse or Misconduct to the Inspector General
Find Help and Information for Crime Victims
Register, Apply for Permits, or Request Records
Identify Our Most Wanted Fugitives
Report and Identify Missing Persons