Department of Justice
Office of Public Affairs
RUSK COUNTY MAN SENTENCED FOR MAIL BOMB SCHEME
TYLER, Texas – A 53-year-old Henderson, Texas man has been sentenced in connection with a destructive device found in a U.S. mail collection box in the Eastern District of Texas, announced United States Attorney John M. Bales.
 
Larry Eugene North pleaded guilty to possession of an illegal destructive device, use of a weapon of mass destruction, and obstruction of mail this morning before U.S. Magistrate Judge John D. Love.  North was sentenced this afternoon to 87 months in federal prison by U.S. District Judge Leonard E. Davis. 
              
            According to prosecutors, North had previously been identified as a person of interest in connection with destructive devices which were being placed in postal collection boxes in East Texas.  Evidence presented in court established that North had placed numerous destructive devices, including Molotov cocktails and pipe bombs in various locations throughout East Texas, specifically at the East Texas Police Academy Training Facility on Hayes Road in Rusk County on March 23, 2010, and in a U.S. Mail collection box at 202 East Travis Street in Marshall, Texas on March 22, 2010.  Devices were found between Feb. 5, 2010, and Apr. 7, 2010, when he was arrested.
            On the morning of Apr. 7, 2010, North was observed placing a device in a Tyler collection box which led to his subsequent arrest in the 3400 block of Corporate Drive. Following his arrest, a search of North's vehicle revealed an additional destructive device.  A federal indictment was returned on Apr. 7, 2010.  A three-count Information, to which he pleaded guilty, was filed this morning. 
            "First and foremost, we are glad that no one was hurt," said U.S. Attorney Bales.  "In that regard I want to express my admiration and thanks to all of the agents, investigators and officers who worked so hard and successfully on this very important investigation.  Larry North is a terrorist, and I am pleased that his conviction and sentencing have addressed that basic fact.  What North did was attack the sense of well-being and peace that we enjoy as Americans; as a consequence, he must be punished.  We must and will remain vigilant to protect our citizens and our homeland."  
            "Though the pipe bombs did not cause physical damage, the emotional damage inflicted on postal employees and the American public constitutes a federal crime," said Fort Worth Division Postal Inspector in Charge Randall C. Till. "These criminal acts also expend costly police, fire, other emergency responder resources and state, local and federal laboratories. Postal Inspectors will continue to ensure the safety of the vital U.S. Mail network through aggressive investigation of anyone who mails these types of devices — real or hoax."
            "We are gratified that this investigation, that terrorized east Texas for several months, has come to a successful conclusion," said ATF Special Agent Robert R. Champion.  "ATF will continue to utilize its resources to combat violent crime particularly when explosive devices are utilized."
            "This conviction is an outstanding example of interagency collaboration and teamwork between ATF, USAO and TIGTA," said J. Russell George, the Treasury Inspector General for Tax Administration.
            "The FBI is proud to be a part of the interagency team that worked exhaustively to bring about a successful resolution to this investigation. Through the joint cooperation of federal, state and local agencies, we will continue to successfully investigate, prosecute and convict violent offenders, "said Acting Special Agent in Charge of the Dallas FBI, Howard Marshall.

This investigation was led by the ATF, Postal Inspection Service, FBI, Treasury Inspector General for Tax Administration and the Texas Rangers with assistance from numerous other federal, state and local agencies. The case was prosecuted by Assistant U.S. Attorneys Richard L. Moore and Jim Middleton.
####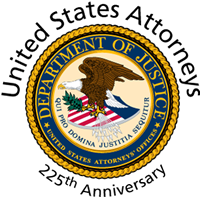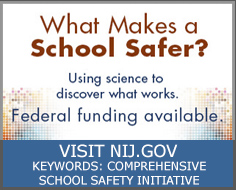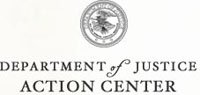 Locate a Prison, Inmate, or Sex Offender
Report Waste, Fraud, Abuse or Misconduct to the Inspector General
Find Help and Information for Crime Victims
Register, Apply for Permits, or Request Records
Identify Our Most Wanted Fugitives
Report and Identify Missing Persons