Department of Justice
Office of Public Affairs
BAYTOWN MAN GUILTY OF DISPOSING OF HAZARDOUS WASTES WITHOUT A PERMIT
BEAUMONT, Texas B  A 49-year-old Baytown, Texas man has pleaded guilty in the Eastern District of Texas to disposing of hazardous wastes without a permit, announced U.S. Attorney John M. Bales today.
 
Clinton Promise pleaded guilty to disposing of hazardous wastes without a permit in violation of the Resource Conservation and Recovery Act (RCRA) on July 1, 2011 before U.S. District Judge Marcia Crone. 
The RCRA criminalizes the storage, transportation, or disposal of hazardous wastes without a permit.  
           According to information presented in court, in March 2006, Promise took payment from HOT Transport, a chemical transportation company in Lufkin, Texas, in exchange for illegally disposing of approximately 45,000 lbs. of tank wash wastewater that constituted hazardous wastes.  The wastes possessed the hazardous characteristic of Ignitability and Benzene Toxicity.
           Promise disposed of the hazardous wastes at a tank wash facility in Houston named QualaWash.  QualaWash was not permitted to receive, treat, or dispose of hazardous wastes.  QualaWash management had no knowledge of the disposal.  Promise is a former employee of QualaWash and he was familiar with the facility's equipment and he was still in contact with some of his former co-workers there.  One QualaWash employee was fired for allowing Promise to dispose of the wastes at the site.    
           At the time, HOT Transport offered commercial transportation of industrial liquids such as caustics, ethanol, methanol, hot wax, cresol, and formaldehyde.  HOT was located on FM 2021 in Lufkin, Texas, but is no longer in business.

The former president of HOT Transport, David Overdorf of Lufkin, has also pleaded guilty disposing of the company's hazardous wastes without a permit.  Overdorf admitted that he had directed HOT employees to wash out the interiors of trailer mounted tanks at HOT's place of business knowing that the trailer mounted tanks contained hazardous wastes.

Overdorf admitted that he had directed his employees to pump the tank wash wastewater, containing hazardous wastes, from a catch basin into a trailer mounted tank labeled Awastewater@ at HOT's place of business and then to accumulate and store the wastes in an onsite tank trailer mounted tank labeled Awastewater@ at HOT's place of business.
Overdorf then directed an HOT driver to transport approximately 45,000 lbs. of the hazardous wastes in a trailer mounted tank from HOT's place of business to Quala Wash in Houston, Texas for disposal and authorized payment of $450.00 to Clinton Promise for the disposal. 
As part of his plea agreement with the U.S. Attorney's Office, Promise has agreed to pay a $10,000.00 fine.  In exchange for his guilty plea, the government has agreed to recommend to the court that Promise's term of imprisonment not exceed 6 months of home confinement as a condition of 5 years probation. During this probation period, Promise will not be allowed to engage in any business that generates, stores, transports, or disposes of hazardous waste unless he is doing so lawfully during the course and scope of his employment for a second party employer. 
                "Hazardous wastes are dangerous and must be disposed properly to ensure that both the community and the environment are protected," said Ivan Vikin, Special Agent in Charge of EPA's criminal enforcement office in Dallas. "Today's guilty plea sends a clear message that those who knowingly disregard environmental laws will be prosecuted."
"EPA is committed to the enforcement of environmental laws," said EPA Regional Administrator Al Armendariz. "Today's action is a result of our on-going strong enforcement program and furthers our enforcement missions to protect our nation's environment."

The case was investigated by the EPA's Criminal Investigation Division (CID) Dallas office and the TCEQ's Tyler and Beaumont offices. The case is being prosecuted by Assistant U.S. Attorney Jim Noble.
####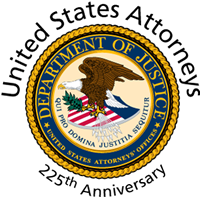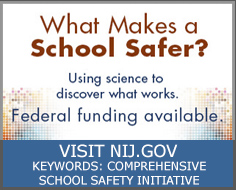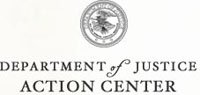 Locate a Prison, Inmate, or Sex Offender
Report Waste, Fraud, Abuse or Misconduct to the Inspector General
Find Help and Information for Crime Victims
Register, Apply for Permits, or Request Records
Identify Our Most Wanted Fugitives
Report and Identify Missing Persons