Department of Justice
Office of Public Affairs
U.S. ATTORNEY'S OFFICE PAYS TRIBUTE TO BELOVED PROSECUTOR
TYLER – The U.S. Attorney's Office for the Eastern District of Texas dedicated the formal conference room in the Tyler Office in memory of Wes Rivers today.
"Today, we pay tribute and give lasting honor to a very good man who did a very good job for the United States of America. Wes will forever remain a benchmark in our office for his decency, his integrity, and his love for his fellow man," said Eastern District of Texas U.S. Attorney John M. Bales.
After beginning his legal career at the Jefferson County District Attorney's Office in 1976, Rivers joined the U. S. Attorney's office in 1981. He left to become the First Assistant with the Jefferson County District Attorney, but returned to the U. S. Attorney's Office in Tyler in 1990, where he served until his untimely death in 2007.
Rivers served in a number of capacities within the U. S. Attorney's Office, including OCDETF Chief, First Assistant U. S. Attorney, and in 2001, he was named United States Attorney for the Eastern District of Texas by Attorney General John Ashcroft.
Throughout his illustrious career with the U.S. Attorney's Office, Rivers prosecuted many notorious cases such as the prosecution of the Villarreal brothers for the murder of Constable Darrell Lunsford and the prosecution of murderer Bennie Tiede in Panola County. He was also very proud of his work prosecuting members of the Cali Cartel for cocaine smuggling, the case of Rex Cauble and the Cowboy Mafia, and the first OCDETF (Organized Crime Drug Enforcement Task Force) case ever in the Eastern District of Texas. His greatest legacy, however, was that of trial lawyer and trusted comrade in arms. He was the mentor for innumerable Assistant U.S. Attorneys, and set the example for good lawyering and professionalism. Rivers was considered by many in law enforcement, and his peers, as a premier prosecutor and advisor.
        Rivers, 56, was a native of McKinney, Texas. He graduated from the University of Texas at Austin in 1973 and from the University of Houston, Bates College of Law in 1976. Wes and the love of his life, the former Martha Ann Rodriguez, raised two sons, Wesley and Matthew Rivers.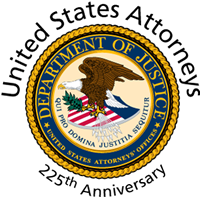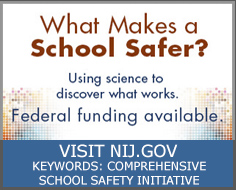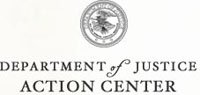 Locate a Prison, Inmate, or Sex Offender
Report Waste, Fraud, Abuse or Misconduct to the Inspector General
Find Help and Information for Crime Victims
Register, Apply for Permits, or Request Records
Identify Our Most Wanted Fugitives
Report and Identify Missing Persons