Department of Justice
Office of Public Affairs
U.S. ATTORNEY ENFORCES FEDERAL TAX LAWS IN EAST TEXAS
April 15, 2011
BEAUMONT, Texas — The U.S. Attorney's Office for the Eastern District of Texas and the Dallas Field Office of the Internal Revenue Service, Criminal Investigation, (IRS-CI) announced highlights of their recent work in defending and enforcing the nation's tax laws. The Eastern District of Texas has prosecuted numerous tax preparers who violated federal law.
"Tax preparers can, and will, be held accountable for their actions if they willfully misrepresent information on their clients' tax returns.  We will continue to prosecute tax preparers who engage in rogue business practices," said U.S. Attorney John M. Bales of the Eastern District of Texas.  "I applaud the continued excellent investigative work conducted by the agents and investigators of IRS-CI."

According to Dallas Special Agent in Charge Andrea D. Whelan, "The IRS Criminal Investigation Division has vigorously pursued unscrupulous tax return preparers in recent years. Many of these cases resulted in hefty prison sentences, which is an indicator of the seriousness of return preparer fraud. The IRS continues to investigate a significant number of dishonest return preparers, as well as other individuals involved in the filing of false tax refund claims—often based on fraudulent deductions and tax credits. Since many of these cases involve identity theft, the government is often not the only victim. Citizens need to be very selective in choosing a return preparer that will prepare accurate returns and properly safeguard their taxpayer information."

Significant tax preparer cases prosecuted include:
On April 14, 2011, Douglas Zinyama, 39, of Dallas, pleaded guilty in connection with his role in a scheme to file fraudulent tax returns.  Between 2006 and 2007, Zinyama, Elton A. Gutura, 32, of Dallas, and other individuals, through a company called Tax Expedia, falsified tax return information in approximately 318 tax returns in order to receive tax refund payments or increased tax refund payments in the amount of $805,181. Zinyama faces up to 5 years in federal prison. Gutura was sentenced in October 2010 to 51 months in federal prison and ordered to pay restitution in the amount of $777,952.00.
On Oct. 14, 2010, Marscha Griffin, 64, of Beaumont, was sentenced to 28 months in federal prison and ordered to pay restitution in the amount of $317,432.00 for underreporting income from her tax preparation business in 2004 and preparing a false tax return for a client in 2004.  Griffin operated a tax preparation service, Griffin & Associates, where she prepared numerous personal income tax returns for clients, according to documents filed in court on May 10, 2010 when she pleaded guilty to federal charges.  According to a factual basis presented in open court and additional correspondence audits by the IRS relating to over 1000 clients of Griffin's tax preparation business, for tax year 2004 – 2005, Griffin caused the disallowance of expenses and the clients' refunds and instead resulted in an additional tax liability owing from those clients of approximately $2,250,000. The statements in open court supporting the guilty pleas also reflected that Griffin under reported her own personal income from her tax preparation business in 2003, 2004, and 2005 which resulted in a further total tax liability of $317,000.
On Nov. 9, 2010, Charles R. Hollie, 44, of Tyler, Texas, pleaded guilty to aiding and assisting in the preparation of a false tax return by deliberately overstating numerous expenses and deductions, causing the client to receive a larger refund or pay less tax than actually owed.  Hollie, an independent contractor who provided income tax return preparation services for an Athens and Tyler, Texas based tax preparation service, faces up to 3 years in federal prison when he is sentenced on June 7, 2011.
                Further information about these and other tax cases in the Eastern District of Texas, are available on the District's web site http://www.justice.gov. Information about cases prosecuted by the U.S. Department of Justice's Tax Division are available at http://www.usdoj.gov/tax/ and on the IRS's web site http://www.irs.gov/; and on the IRS Criminal Division's web site http://www.irs.gov/compliance/enforcement/index.html


###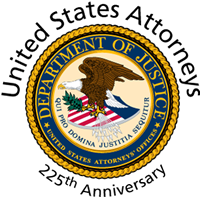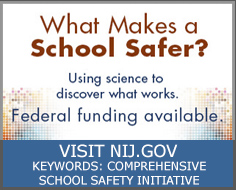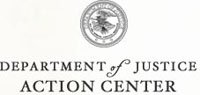 Locate a Prison, Inmate, or Sex Offender
Report Waste, Fraud, Abuse or Misconduct to the Inspector General
Find Help and Information for Crime Victims
Register, Apply for Permits, or Request Records
Identify Our Most Wanted Fugitives
Report and Identify Missing Persons