Department of Justice
Office of Public Affairs
PORT ARTHUR FELON SENTENCED FOR GUN VIOLATIONS
            BEAUMONT, Texas – A 21-year-old Port Arthur, Texas man has been sentenced to federal prison as a result of Operation Time Machine in the Eastern District of Texas, announced U.S. Attorney John M. Bales today.
            James Elijah Hunter pleaded guilty on Feb. 17, 2011, to being a felon in possession of a firearm and was sentenced to 105 months in federal prison today by U.S. District Judge Marcia Crone. 
            According to information presented in court, on Nov. 26, 2010, Hunter and a juvenile stole a vehicle from the parking lot of a Fina station located on 9th Avenue in Port Arthur, Texas.  After stealing the vehicle, Hunter and the juvenile drove by several residences on the west side of Port Arthur near the Carver Terrace and Prince Hall housing complexes.  Upon observing certain individuals within a crowd of people in front of the residences, Hunter drew a 9mm pistol and repeatedly fired into the crowd of pedestrians. As a result of the shooting, one individual sustained a gunshot wound to the leg.  Hunter and the juvenile left the area in the stolen vehicle and were later spotted in the vehicle by Port Arthur Police. When an officer attempted to stop the vehicle, Hunter fled from police for several blocks until the vehicle was cut off by another patrol unit. Once the vehicle was cornered, Hunter and the juvenile surrendered to police.  The 9mm pistol was recovered by police and upon checking the status of the firearm, officers discovered that it had been reported stolen in an auto burglary that occurred on Nov. 25, 2010, Thanksgiving Day. 
            Further investigation revealed Hunter was a convicted felon, having been previously found guilty of two charges of unauthorized use of a motor vehicle in 2008 in Jefferson County, Texas.  It is a violation of federal law for a convicted felon to own or possess firearms or ammunition.
This case was prosecuted as part of Project Safe Neighborhoods' Operation Time Machine program. Operation Time Machine is aimed at reducing gun and gang violence, deterring illegal possession of guns, ammunition and body armor, and improving the safety of residents in Port Arthur, Texas. Participants in the initiative include community members and organizations as well as federal, state and local law enforcement agencies.

            This case was investigated by the Port Arthur Police Department and the ATF and prosecuted by Special Assistant U.S. Attorney Baylor Wortham.

###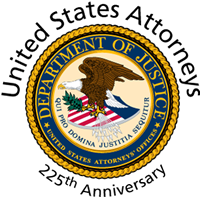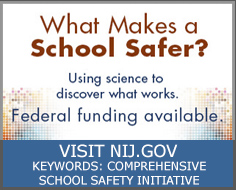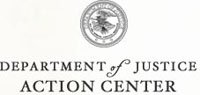 Locate a Prison, Inmate, or Sex Offender
Report Waste, Fraud, Abuse or Misconduct to the Inspector General
Find Help and Information for Crime Victims
Register, Apply for Permits, or Request Records
Identify Our Most Wanted Fugitives
Report and Identify Missing Persons