Department of Justice
Office of Public Affairs
17 Arrested in Harrison/Marion County Methamphetamine Investigation
MARSHALL, Texas - U.S. Attorney John M. Bales announced today that 17 northeast Texas residents have been arrested following a lengthy investigation into drug trafficking in the Harrison and Marion counties area.
                At approximately 7:00 a.m. today, a combined task force of federal, state and local law enforcement agencies began executing 17 federal arrest warrants for defendants charged in a conspiracy to purchase cold pills containing pseudoephedrine in order to manufacture methamphetamine in and around Karnack and Marshall, Texas, and northwest Louisiana. 
            According to court documents, since approximately October 2008, the defendants have been involved in a conspiracy to manufacture over 50 grams of actual methamphetamine in the Karnack, Texas area.
On Feb. 1, 2012, a federal grand jury returned an 839-count Indictment charging 17 people with conspiracy to manufacture methamphetamine.  Those defendants are individually charged in Counts 2 through 839 with possession of pseudoephedrine with the intent to manufacture methamphetamine. 
                The following defendants have been named in the federal indictment and arrested.  They will appear today before U. S. Magistrate Judge Roy D. Payne for an initial appearance.
David Lynn Sirmans, 55, of Karnack, TX
Christine Francis Sirmans, 44, of Karnack, TX
Peggy Ann Davis, 39, of Lone Star, TX
Debra Perry Robinson, 48, of Karnack, TX
Wanda Guthrie Apple, 67, of Karnack, TX
Mindy Gail Tims, 33, of Longview, TX
Adrian Demond Noel, 29, of Jefferson, TX
Gregory Scott Covey, 40, of Karnack, TX
Tammy Rene Price, 46, of Karnack, TX
Ronald Dean Wisdom, 64, of Karnack, TX
Dennis James Perry, 47, of Karnack, TX
Anna Lerey Woodall, 22, of Emory, TX
Tracy Renee Hampton, 44, of Jefferson, TX
Chelsey Lynn Jones, 24, of Jefferson, TX
Marcy Sanders, 39, of Mooringsport, LA
Shonda Michelle Jones, 33, of Karnack, TX
Jessica Nicole Bickham, 28, of Marshall, TX
If convicted of the conspiracy charge, defendants face a minimum of 10 years and up to life in prison.  If convicted of the possession charge, defendants face up to 20 years in federal prison.
                This investigation and today's arrests were led by the Texas Department of Public Safety – Criminal Investigations Division Agents with assistance from DPS Aircraft, DPS Highway Patrol Troopers, Texas Rangers, U.S. Marshals Service, and members of the U.S. Marshals Joint East Texas Task Force from Harrison County Sheriff's Office, Longview Police Department, Marshall Police Department, Waskom Police Department, Cherokee County Sheriff's Office, Atlanta Police Department, Upshur County Sheriff's Office, Rusk County Sheriff's Office, Tyler Police Department, Henderson Police Department, Henderson County Sheriff's Office, Smith County Sheriff's Office and the Texas Department of Criminal Justice.  Assistant U.S. Attorney Allen Hurst is prosecuting the case.
A grand jury indictment is not evidence of guilt.  All defendants are presumed innocent until proven guilty beyond a reasonable doubt in a court of law.

###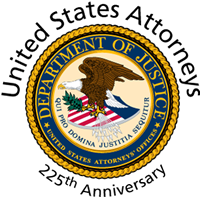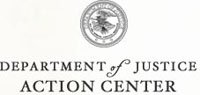 Locate a Prison, Inmate, or Sex Offender
Report Waste, Fraud, Abuse or Misconduct to the Inspector General
Find Help and Information for Crime Victims
Register, Apply for Permits, or Request Records
Identify Our Most Wanted Fugitives
Report and Identify Missing Persons