LAST TWO DEFENDANTS SENTENCED IN DALLAS CITY HALL CORRUPTION CASE
April 22, 2011
DALLAS — The two remaining defendants convicted in the city's largest public corruption case were sentenced today by U.S. District Judge Barbara M. G. Lynn, announced U.S. Attorney James T. Jacks of the Northern District of Texas.
This morning, Judge Lynn sentenced Ronald Slovacek, 43, a builder/developer who was convicted at trial in November 2010, to seven years in federal prison. The jury convicted him on one count of conspiracy to commit bribery concerning a local government receiving federal benefits; one count of bribery concerning a local government receiving federal benefits and aiding and abetting; and one count of conspiracy to commit money laundering. Slovacek was a real estate developer from Denton, Texas, and a principal of RON-SLO, Inc., and Millennium Land Development, LLC, Kiest General, LLC, Kiest Blvd., LP and The LKC Dallas. Judge Lynn ordered him to surrender to the Bureau of Prisons on June 7, 2011.
At a sentencing hearing held this afternoon, Judge Lynn sentenced Andrea L. Spencer, to two years probation, following her guilty plea in April 2008 to one count of conspiracy to commit bribery concerning a local government official receiving federal benefits. Spencer was a minority contracting firm owner whose role in the conspiracy began when she met Slovacek in 2004.
Slovacek conspired with former Dallas Mayor Pro Tem Don Hill, his wife, Sheila Farrington, then Dallas Plan Commissioner D'Angelo Lee and others, including Andrea Spencer, to use Spencer's minority business certificate to solicit overpriced construction contracts from developer Brian Potashnik. Slovacek's role was to perform the actual construction work on a contract that was awarded to Spencer's firm as a result of Hill and Lee's influence. Lee, Spencer and Slovacek created The LKC Dallas and the above-named Kiest companies, in which Lee's interest was hidden, to purchase and develop real estate with official assistance from Hill and Lee. Each was important to the scheme — Spencer had the minority business certificate, Hill and Lee brought official influence and Slovacek was a builder. As part of the terms of her plea agreement with the government, Spencer testified at Slovacek's trial.
The case was investigated by the FBI and IRS-CI. It was prosecuted by Criminal Chief Assistant U.S. Attorney Chad Meacham, Deputy Criminal Chief Assistant U.S. Attorney Sarah Saldaña, and Assistant U.S. Attorneys Stephen Fahey, Chris Stokes and Leigha Simonton.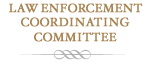 Training and seminars for Federal, State, and Local Law Enforcement Agencies.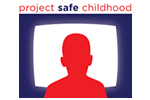 Help us combat the proliferation of sexual exploitation crimes against children.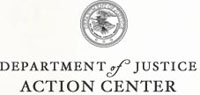 Locate a Prison, Inmate, or Sex Offender
Report Waste, Fraud, Abuse or Misconduct to the Inspector General
Find Help and Information for Crime Victims
Register, Apply for Permits, or Request Records
Identify Our Most Wanted Fugitives
Report and Identify Missing Persons