FEDERAL GRAND JURY INDICTS FORMER OPERATORS OF HIGHLAND MEDICAL CENTER IN LUBBOCK, TEXAS, ON TAX AND EMBEZZLEMENT CHARGES
August 11, 2011
LUBBOCK, Texas — A federal grand jury in Lubbock, Texas, returned an indictment yesterday afternoon charging Herschel A. Breig and James Cheek with various offenses related to their operation of Highland Medical Center in Lubbock, announced U.S. Attorney James T. Jacks of the Northern District of Texas. Specifically, the indictment charges each defendant with seven counts of failing to pay over payroll taxes to the Internal Revenue Service (IRS) and one count of theft or embezzlement in connection with health care. It is expected that Breig and Cheek will surrender to authorities within the next few weeks.
According to the indictment, in March 2006, Breig and Cheek acquired control of Highland Medical Center (HMC). HMC was purchased by Shiloh Health Services, which involved other individuals, but was essentially controlled by Breig and Cheek. Cheek was Shiloh's founder, Chief Executive Officer (CEO) and President; Breig served as Shiloh's Vice-President and Secretary.
From March 2006 to May 2008, Cheek acted as HMC's CEO, exercising control over every aspect of HMC's business affairs. During that same time period, Breig acted as HMC's Senior Vice-President of Cash Management, exercising control over HMC's financial business affairs, including the payment of taxes owed by HMC.
During this March 2006 to May 2008 time frame, according to the indictment, Breig and Cheek caused HMC to make thousands of dollars of expenditures for their personal benefit, while at the same time, failed to pay over to the U.S. payroll taxes withheld from HMC's employees' paychecks and failed to remit monies withheld from HMC's employees' paychecks for various employee benefits, including health insurance, dental coverage and group life insurance.
The indictment alleges that as responsible parties for HMC, the defendants failed to pay over $1,856,529 in payroll taxes to the IRS.
With regard to the theft or embezzlement in connection with health care charge, the indictment alleges that from April 2007 to June 2008, Breig and Cheek embezzled $135,079 from Shiloh Health Services, Inc. Medical and Drug Plans, in that they did not forward or remit the Plan's premiums, which had been withheld from employees' pay, thereby causing the Plans to be terminated in December 2007. The indictment further alleges that Breig and Cheek continued to deduct the premiums from employees' pay until June 2008, even though the Plans had been terminated.
An indictment is an accusation by a federal grand jury, and a defendant is entitled to the presumption of innocence unless proven guilty. However, if convicted, each of the seven tax counts carries a maximum statutory sentence of five years in prison and a $250,000 fine. The theft or embezzlement in connection with health care count carries, upon conviction, a maximum statutory sentence of 10 years in prison and a $250,000 fine. Restitution could also be ordered.
The case is being investigated by the IRS - Criminal Investigation and the U.S. Department of Labor. Assistant U.S. Attorney Ann C. Roberts of the U.S. Attorney's Office in Lubbock, is in charge of the prosecution.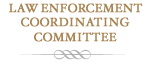 Training and seminars for Federal, State, and Local Law Enforcement Agencies.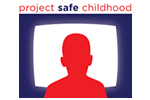 Help us combat the proliferation of sexual exploitation crimes against children.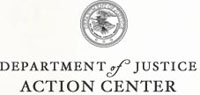 Locate a Prison, Inmate, or Sex Offender
Report Waste, Fraud, Abuse or Misconduct to the Inspector General
Find Help and Information for Crime Victims
Register, Apply for Permits, or Request Records
Identify Our Most Wanted Fugitives
Report and Identify Missing Persons