FEDERAL JUDGE SENTENCES LAWYER FROM LAREDO, TEXAS, TO 30 MONTHS IN PRISON FOR PAYING NEARLY $50,000 IN DRUG TRAFFICKING PROCEEDS TO ENSURE DRUG DEFENDANT'S SILENCE
August 1, 2011
Defendant Also Ordered to Pay a $30,000 Fine
DALLAS — Alonzo Ramos, 40, a criminal defense lawyer practicing in Laredo, Texas, was sentenced today by U.S. District Judge Sam A. Lindsay to 30 months in federal prison and ordered to pay a $30,000 fine, following his guilty plea in April 2011 to a one-count Information charging interstate travel in aid of racketeering, announced U.S. Attorney James T. Jacks of the Northern District of Texas. Ramos, who was allowed to remain on bond, must surrender to the Bureau of Prisons by October 4, 2011, to begin serving his sentence.
At this morning's sentencing hearing, Judge Lindsay noted that Ramos abused his position of trust as a lawyer, and stated, "If officers of the court are allowed to violate the law, then what messages does that send to the general public?" According to his plea agreement with the government, Ramos must surrender "any and all of his licenses to practice law, and shall cease practicing law."
According to documents filed in the case, in January 2008, L.T., who was arrested and detained in Louisiana for drug trafficking, informed federal authorities that Alonzo Ramos came to the jail to visit him unexpectedly. L.T. had been a part of a drug trafficking organization based in Mexico that was supplying cocaine in Louisiana and several other states. L.T. explained that Ramos visited him to ensure that he was not cooperating with authorities. Shortly thereafter, federal authorities began recording phone calls between L.T. and Ramos.
According to a phone call on March 5, 2008, Ramos offered to facilitate a monetary payment that was the proceeds of drug trafficking, to L.T. In a subsequent phone call that day, Ramos and L.T. discussed putting a relative of L.T. in touch with Ramos to receive the payment and Ramos promised to visit L.T. later in the week.
On March 7, 2008, Ramos traveled to Louisiana from Texas, via the Northern District of Texas, and met L.T. at the jail in to distribute the drug proceeds. During this meeting, Ramos informed L.T. that he had received $48,500 in drug trafficking proceeds and that the money was at his house in Laredo. The two then discussed the details of how the money would be transferred, agreeing that the money would be given to L.T.'s relative.
During a phone call on March 8, 2008, Ramos told L.T. to have his relative contact him; however, unbeknownst to Ramos, L.T.'s relative was also cooperating with law enforcement. On March 13, 2008, the relative phoned Ramos who instructed him to meet him at a location in Laredo. Later that day, Ramos gave L.T.'s relative the $48,5000 at the prearranged location and the relative surrendered the cash to federal law enforcement authorities.
The case was investigated by U.S. Immigrations and Customs Enforcement's (ICE) Homeland Security Investigations (HSI). Deputy Criminal Chief Assistant U.S. Attorney Gary Tromblay and Assistant U.S. Attorney Jay Dewald prosecuted the case.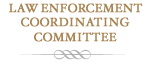 Training and seminars for Federal, State, and Local Law Enforcement Agencies.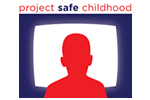 Help us combat the proliferation of sexual exploitation crimes against children.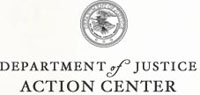 Locate a Prison, Inmate, or Sex Offender
Report Waste, Fraud, Abuse or Misconduct to the Inspector General
Find Help and Information for Crime Victims
Register, Apply for Permits, or Request Records
Identify Our Most Wanted Fugitives
Report and Identify Missing Persons