NORTH TEXAS MEN PLEAD GUILTY IN INSURANCE FRAUD CASE INVOLVING ARSON
August 23, 2011
Each Faces Up to 20 Years in Federal Prison
DALLAS — On the Friday before their Monday, Aug. 22, 2011, federal jury trial was to begin, defendants Blaise Hancock, of Arlington, Texas, and Clint Allen, of Lewisville, Texas, pleaded guilty to conspiracy to commit mail fraud, announced U.S. Attorney James T. Jacks of the Northern District of Texas. Each faces a maximum statutory sentence of 20 years in prison and a $250,000 fine. In addition, restitution could be ordered. Sentencing is set for November 18, 2011, before Chief U.S. District Judge Sidney A. Fitzwater.
According to plea documents filed in the case, friends Hancock, 43, and Allen, 50, conspired together to fraudulently obtain money from an insurance company by filing a false claim for the insurance proceeds from a house fire that Allen deliberately set at 1402 Rowan Avenue in Dallas. Hancock purchased the residence on July 1, 2007, using $50,000 that Allen had given him to use to purchase the residence. On July 19, 2007, Hancock obtained insurance from SAFECO Insurance Company in the amount of $811,000 for the dwelling, $86,100 for other structures, $516,600 for personal property and $172,200 for additional living expenses. Approximately three months later, Hancock increased the insurance coverage on the dwelling from $811,000 to $861,000.
In early September 2007, Hancock applied for a $24,500 home equity loan secured by the Rowan Street house with Washington Mutual Bank. Hancock represented that at least $63,000 in renovations had been made to the residence and requested that the loan be increased. In late October 2007, Washington Mutual issued the home equity loan for $93,000 to Hancock. Allen received approximately $26,600 from Hancock from the loan.
On December 2, 2007, Allen damaged and destroyed, by fire, the dwelling at 1402 Rowan Avenue and its contents. To establish an alibi, prior to the fire Allen sent his cell phone to his father in Pineville, Louisiana and caused a person to check into a motel in Pineville using Allen's name and credit card.
On December 1, 2007, Hancock went to San Antonio, Texas, to establish an alibi, and returned on December 3, 2007, the day after the fire. That day, Hancock called SAFECO to report the fire.
In the following months, Hancock and Allen submitted to SAFECO various fraudulent claims, including receipts, inventory, a sworn statement for proof of loss and a proof of loss form in the amount of nearly $1.2 million. To help facilitate the fraud, Allen even created a company, Restoration Services, and submitted nearly $9,000 in invoices to SAFECO from Restoration Services in support of their claim.
The case was investigated by the Bureau of Alcohol, Tobacco, Firearms and Explosives and Dallas Fire Rescue. Assistant U.S. Attorneys Phelesa Guy and Stephen Fahey are in charge of the prosecution.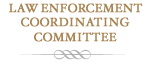 Training and seminars for Federal, State, and Local Law Enforcement Agencies.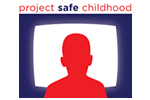 Help us combat the proliferation of sexual exploitation crimes against children.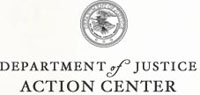 Locate a Prison, Inmate, or Sex Offender
Report Waste, Fraud, Abuse or Misconduct to the Inspector General
Find Help and Information for Crime Victims
Register, Apply for Permits, or Request Records
Identify Our Most Wanted Fugitives
Report and Identify Missing Persons