ASSISTANT U.S. ATTORNEY MEGAN FAHEY RECEIVES PRESTIGIOUS NATIONAL AWARD
December 9, 2011
DALLAS — U.S. Attorney Sarah R. Saldaña of the Northern District of Texas (NDTX) announced that Assistant U.S. Attorney Megan Fahey, of the District's Financial Litigation Unit (FLU), was honored this morning by Attorney General Eric Holder and Executive Office for U.S. Attorneys (EOUSA) Director H. Marshall Jarrett at the Department of Justice's 28th annual Director's Awards Ceremony in the Great Hall of the Robert F. Kennedy Department of Justice.
U.S. Attorney Saldaña said, "Megan has a truly remarkable record of outstanding achievements in her position as head of our FLU. This award from the Director is not only well-deserved recognition of Megan's dedication to duty and professionalism, but of her commitment and dogged efforts in collecting restitution for crime victims."
In his prepared remarks, Attorney General Holder told the award recipients that they "represent the very best that this Department has to offer" and that their "work embodies our ongoing commitment — not merely to win cases, but to do justice; to protect our fellow citizens; to empower the most vulnerable among us; and to uphold the rule of law."
"Each day the members of the U.S. Attorneys' community go to work for the citizens of this country with one goal in mind — to do everything they can to protect the rights of all Americans," said Director Jarrett. "I am continually humbled by their resiliency, dedication, and unparalled work ethic to accomplish this noble mission. Today's awardees exemplify what it truly means to be a patriot and it is an honor to recognize them for their extraordinary service."
The FLU is responsible for collecting civil and criminal debts owed to the U.S., including restitution for crime victims. AUSA Fahey was specifically recognized for her outstanding leadership, litigation skills, work ethic and dedication in this area, exemplified most recently in her success in U.S. v. Todd Loftis. The Court ordered Loftis pay $20 million in restitution to the victims of his fraudulent activity, and AUSA Fahey fought zealously on behalf of those victims to recover as much of their money as possible.
EOUSA provides oversight, general executive assistance, and direction to the 94 United States Attorneys' offices around the country. For more information on EOUSA and its mission, visit http://www.usdoj.gov/usao.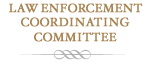 Training and seminars for Federal, State, and Local Law Enforcement Agencies.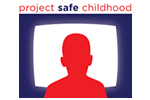 Help us combat the proliferation of sexual exploitation crimes against children.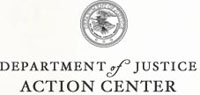 Locate a Prison, Inmate, or Sex Offender
Report Waste, Fraud, Abuse or Misconduct to the Inspector General
Find Help and Information for Crime Victims
Register, Apply for Permits, or Request Records
Identify Our Most Wanted Fugitives
Report and Identify Missing Persons