FORMER ALBUQUERQUE, NEW MEXICO, RESIDENT CHARGED IN FEDERAL CRIMINAL COMPLAINT WITH ROBBING BANK IN LUBBOCK, TEXAS
February 25, 2011
LUBBOCK, Texas - A federal criminal complaint was filed this week in U.S. District Court in Lubbock, charging Graciano Pina Quezada, 35, formerly of Albuquerque, New Mexico, with robbing the Wells Fargo Bank at 4323 50th Street in Lubbock on Monday, February 21, 2011, announced U.S. Attorney James T. Jacks of the Northern District of Texas. Quezada made his initial appearance on Wednesday, February 23, before U.S. Magistrate Judge Nancy M. Koenig, who ordered that he remain in federal custody pending a probable cause and detention hearing set for March 9, 2011, at 3:00 p.m.
The affidavit filed with the complaint states at approximately 2:20 p.m. that afternoon, a man, wearing a dark mask and brandishing a handgun, walked into the bank, went to a teller station and demanded money in a loud voice. After receiving money from that teller, he moved to another teller station and pointed his gun at that teller, demanding money. After receiving money from that teller, the robber grabbed a bank customer, and keeping his gun pointed at her, moved her toward the door. He released her when he left the bank, driving off in a Ford Mustang.
Customers inside the bank called 9-1-1 to report the robbery; the alarm inside the bank was also activated. Law enforcement began pursuing the Ford Mustang almost immediately after the robbery, but the driver attempted to evade the officers by driving erratically, changing directions, running red lights, crossing a grass median, running over a curb and exceeding the speed limit. Law enforcement used spike strips to cause the vehicle to eventually come to a stop in Lynn County, Texas. As the male driver ran from his vehicle, he took off a jacket which was later recovered by law enforcement. The man, identified as Graciano Pina Quezada, ran approximately 100 yards before being apprehended by law enforcement; a handgun and a large amount of currency were found in the car. The jacket that he took off while running matched the jacket worn by the man who robbed the bank, depicted in bank surveillance photographs.
A federal complaint is a written statement of the essential facts of the offenses charged, and must be made under oath before a magistrate judge. A defendant is presumed innocent unless proven guilty. The government has 30 days to present the matter to a grand jury. The maximum statutory sentence for bank robbery, however, as presently charged, is 20 years in prison and a $250,000 fine.
The case is being investigated by the FBI and the Lubbock Police Department. Assistant U.S. Attorney Denise Williams, of the U.S. Attorney's Office in Lubbock, is in charge of the prosecution.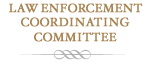 Training and seminars for Federal, State, and Local Law Enforcement Agencies.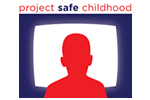 Help us combat the proliferation of sexual exploitation crimes against children.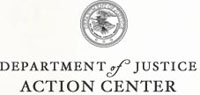 Locate a Prison, Inmate, or Sex Offender
Report Waste, Fraud, Abuse or Misconduct to the Inspector General
Find Help and Information for Crime Victims
Register, Apply for Permits, or Request Records
Identify Our Most Wanted Fugitives
Report and Identify Missing Persons