FEDERAL JURY CONVICTS MAN FOR ROLE IN RUNNING A MARIJUANA GROWING OPERATION IN DALLAS COUNTY
January 13, 2011
DALLAS — Following a two-day trial before U.S. District Judge Reed C. O'Connor, a federal jury convicted Donald Raymond Scribner, II, 36, of New Jersey, of possession with intent to distribute marijuana plants, announced U.S. Attorney James T. Jacks of the Northern District of Texas. Scribner faces a maximum statutory sentence of 20 years in prison and a $1 million fine. He is scheduled to be sentenced by Judge O'Connor on April 28, 2011.
The government presented evidence at trial that Scribner, along with co-defendants Akkhadeta Prasadah and Khonesavanh Syharath were involved in a marijuana grow operation on Peach Tree Lane in Sachse, Texas. On July 20, 2010, officers with the Sachse Police Department noticed a large U-Haul truck backed into the driveway and a sports utility vehicle parked next to it. A detective noted the strong odor of cultivating marijuana and saw that the rear door of the U-Haul was open. When the detective knocked on the front door of the residence, an Asian male, later apprehended and identified as Syharath, ran from the residence. From the open back door of the residence, the detective saw Scribner lying on the floor and marijuana grow equipment inside the residence. Co-defendants Prasadah and Syharath pleaded guilty prior to trial.
When a search warrant was executed that same day at the residence, officers found 79 marijuana plants, one large plastic bag containing harvested marijuana plants, two large boxes containing harvested marijuana plants, approximately 33 grow lights and shields, approximately 23 ballasts, and approximately 11 large grow trays.
The government presented further evidence that Syharath rented the U-Haul truck on July 19, 2010, for the purpose of disassembling the marijuana grow operation. That evening, Scribner met with both co-defendants and they went to the house in Sachse to begin disassembling the operation, which is what they were doing when discovered by law enforcement.
The case was investigated by the Drug Enforcement Administration and the Sachse and Rowlett, Texas, Police Departments.
Assistant U.S. Attorney Phelesa Guy is in charge of the prosecution.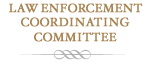 Training and seminars for Federal, State, and Local Law Enforcement Agencies.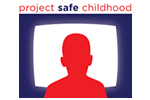 Help us combat the proliferation of sexual exploitation crimes against children.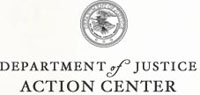 Locate a Prison, Inmate, or Sex Offender
Report Waste, Fraud, Abuse or Misconduct to the Inspector General
Find Help and Information for Crime Victims
Register, Apply for Permits, or Request Records
Identify Our Most Wanted Fugitives
Report and Identify Missing Persons