TARRANT COUNTY BUSINESSWOMAN ADMITS SUBMITTING NEARLY $1 MILLION IN FRAUDULENT CLAIMS TO HEALTH CARE BENEFIT PROGRAMS
January 13, 2011
DALLAS — Kay Anne White, 45, pleaded guilty yesterday afternoon before U.S. District Judge Jorge A. Solis to one count of making false statements regarding health care matters with regard to a medical equipment supply company she operated in Kennedale, Texas, announced U.S. Attorney James T. Jacks of the Northern District of Texas. White currently resides in New Orleans, Louisiana, and has a residence in Arlington, Texas.
According to the plea agreement between the government and the defendant, if acceptable to the Court, the appropriate disposition of this case is a 36-month term of imprisonment and restitution of $620,429. A sentencing date of April 6, 2011, was set.
From October 26, 2000, to early May 2007, White owned and operated Electra Enterprises and Electra Med, LLC, a durable medical equipment (DME) supply business in Kennedale, Texas. Electra provided electrical stimulation units (ESUs) and related supplies to beneficiaries of the Texas Workers' Compensation Act (TWCA) and the Federal Employees' Compensation Act (FECA) - both health care benefit programs.
ESUs are used to relieve and manage pain associated with muscular injuries by sending impulses through the skin that stimulate nerves in the treatment area. Patients using ESUs use skin barrier wipes to cleanse the skin where the electrodes attach and then use adhesive removal wipes to remove any residue left by the electrodes.
Electra rented or sold the ESUs to patients and provided the patients with the skin barrier and adhesive removal wipes on a monthly basis. White, however, provided substantially fewer wipes to beneficiaries than what she billed the health care benefit programs.
White also managed an additional 19 DME entities for local physicians who referred their patients to Electra. Electra and these other DME entities operated as single business, as they had no employees and used Electra's address. White had an agreement with these physicians that their employees would notify Electra when patients, who met certain criteria for an ESU, had an appointment. White or an Electra employee went to the physicians' offices to meet with patients and provided them an ESU, related supplies and instructions for using the ESU. One physician's office was located in Cleburne, Texas. If an Electra employee could not meet face-to-face with a patient at the physicians' offices, Electra would mail the ESU and related supplies to the patient. White submitted claims for a physician office visit when she well knew that she, or one of her employees, and not a physician, had provided the service or that no face-to-face service had been rendered when the ESU was mailed.
In total, over the six-year period, White submitted $917,392 in fraudulent claims to the FECA and TWCA. Of that amount, she was paid $620,429.
The case was investigated by the U.S. Postal Service Office of Inspector General, the Department of Labor Office of Inspector General and the FBI, with significant assistance from Travelers Medical Investigative Services and Texas Mutual Insurance Company.
Special Assistant U.S. Attorney Sally A. Helmer is in charge of the prosecution.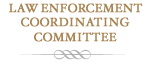 Training and seminars for Federal, State, and Local Law Enforcement Agencies.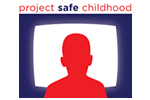 Help us combat the proliferation of sexual exploitation crimes against children.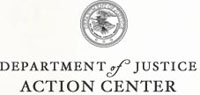 Locate a Prison, Inmate, or Sex Offender
Report Waste, Fraud, Abuse or Misconduct to the Inspector General
Find Help and Information for Crime Victims
Register, Apply for Permits, or Request Records
Identify Our Most Wanted Fugitives
Report and Identify Missing Persons