ANOTHER DEFENDANT SENTENCED IN "SMURFING" CASE
January 21, 2011
DALLAS — Today, U.S. District Judge Barbara M.G. Lynn sentenced Debra Sutton, 46, of Wichita Falls, Texas, to 73 months in prison for her role in an over-the-counter "pill smurfing" conspiracy, announced U.S. Attorney James T. Jacks of the Northern District of Texas. "Smurfing" is the term used to describe the unlawful practice of making numerous purchases of over-the-counter medication containing pseudoephedrine so that it can be used to manufacture methamphetamine.
In addition to Sutton, eight co-defendants have pleaded guilty to their role in the smurfing conspiracy, admitting that they conspired to possess and distribute a "list I chemical" (pseudoephedrine) knowing and have reasonable cause to believe this chemical would be used to manufacture methamphetamine, a controlled substance.
The lead defendant in the case, Joseph Enox, 37, of Wichita Falls, was sentenced in December 2010 to 221 months in prison. Three defendants, Terry Kolb, 47, of Arlington, Texas; Robert Seitz, 20, of Wichita Falls; and Dusty Gee, 29, of Wichita Falls, were each sentenced to 73 months in federal prison. The remaining defendants are scheduled to be sentenced by Judge Lynn within the next two months.
According to documents filed in the case, in 2009, state and federal law enforcement officers began investigating the smurfing of over-the-counter cold and allergy medication containing pseudoephedrine in the DFW area. The investigation revealed that several individuals, including Sutton, Kolb, Seitz, Gee, Kimberly Logan, Elicia Johnson, and Margaret McCoy were acquiring the pseudoephedrine through multiple purchases of over-the-counter medication, which was subsequently given to Enox and Kurt Wayne, who used it to manufacture the methamphetamine in Wichita Falls, Texas.
The case is being investigated by the Bureau of Alcohol, Tobacco, Firearms and Explosives (ATF), the Texas Department of Public Safety, and the Wichita County District Attorney's Office.
Assistant U.S. Attorney Gary Tromblay is in charge of the prosecution.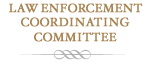 Training and seminars for Federal, State, and Local Law Enforcement Agencies.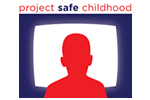 Help us combat the proliferation of sexual exploitation crimes against children.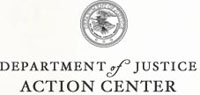 Locate a Prison, Inmate, or Sex Offender
Report Waste, Fraud, Abuse or Misconduct to the Inspector General
Find Help and Information for Crime Victims
Register, Apply for Permits, or Request Records
Identify Our Most Wanted Fugitives
Report and Identify Missing Persons