DEFENDANTS WHO WORKED AT LOCAL AMBULANCE COMPANY SENTENCED FOR THEIR ROLE IN HEALTH CARE FRAUD SCHEME
January 5, 2011
Ambulance Company Owner Sentenced to 15 Years in Federal Prison for Fraudulently Billing Government to Transfer Patients to Scheduled Dialysis Appointment
DALLAS — The operations director/upper-level supervisor of a local ambulance company, Shaun Outen, 32, of Aubrey, Texas, was sentenced this afternoon by U.S. District Judge Jorge A. Solis to 41 months in federal prison and ordered to pay approximately $360,000 in restitution for his role in a health care fraud scheme, announced U.S. Attorney James T. Jacks of the Northern District of Texas. In March 2010, Outen pleaded guilty to one count of conspiracy to commit health care fraud. He must surrender to the Bureau of Prisons by February 23, 2011.
The lead defendant in the case, Muhammed Nasiru Usman, 50, of Arlington, Texas, who was the owner/operator of Royal Ambulance Service, Inc. and First Choice EMS, Inc., was sentenced in October 2010 to 15 years in federal prison for his role in the scheme. Usman was convicted at trial in May 2010 on all 14 counts of a superseding indictment charging various offenses, including health care fraud and money laundering, related to the health care fraud scheme he ran.
The other co-defendant in the case, David McNac, 35, of Dallas, pleaded guilty in April 2010 to one count of conspiracy to commit health care fraud and was sentenced last month to 41 months in prison. McNac and Usman were ordered, jointly and severally, to pay approximately $1.3 million in restitution.
When in business, Royal had offices in Dallas and DeSoto, Texas. First Choice EMS, Inc. was previously located in Carrollton, Texas. McNac worked as the director and/or manager of Royal and First Choice; Outen served as the director of operations and an upper-level supervisor.
Royal and First Choice primarily transferred patients on a non-emergency basis to and from dialysis treatments three times per week. The government presented evidence that Usman, Outen and McNac conspired to defraud Medicare and Medicaid by submitting fraudulent claims related to the transportation of dialysis patients. As part of the conspiracy, the defendants told Royal and First Choice employees to omit facts when documenting their transports of Royal and First Choice patients, such as whether the patients walked to the ambulance, in order to qualify the transports for reimbursement. Additionally, many of the companies' records revealed that patients simply rode to their appointments in a captain's chair in the back of the ambulance rather than lying on a stretcher. Usman, Outen and McNac were responsible for submitting more than $3.5 million in fraudulent claims to Medicare and Medicaid through Royal Ambulance and First Choice EMS, resulting in payments of more than $1.3 million.
The case was investigated by the U.S. Department of Health and Human Services - Office of Inspector General, the FBI, Texas Attorney General Greg Abbott's Office - Medicaid Fraud Control Unit, the U.S. Office of Personnel Management and IRS - Criminal Investigation.
Assistant U.S. Attorney Katherine Miller and Special Assistant U.S. Attorney Michael McCarthy prosecuted the case.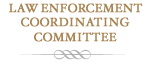 Training and seminars for Federal, State, and Local Law Enforcement Agencies.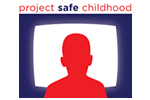 Help us combat the proliferation of sexual exploitation crimes against children.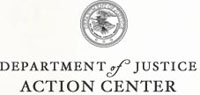 Locate a Prison, Inmate, or Sex Offender
Report Waste, Fraud, Abuse or Misconduct to the Inspector General
Find Help and Information for Crime Victims
Register, Apply for Permits, or Request Records
Identify Our Most Wanted Fugitives
Report and Identify Missing Persons