FEDERAL GRAND JURY INDICTS THREE COLLIN COUNTY RESIDENTS IN BANK FRAUD CONSPIRACY INVOLVING NEARLY $3.2 MILLION IN LOAN PROCEEDS TO PURCHASE LAUNDROMAT AND TOWN HOMES IN IRVING, TEXAS
July 21, 2011
One Defendant Also Charged With Witness Tampering
DALLAS — A federal grand jury in Dallas has returned a four-count indictment this week charging three individuals, Vathany Teng, Lina Ma and Jerry Goh each with one count of conspiracy to commit bank fraud and two substantive counts of bank fraud in relation to a loan fraud scheme they allegedly ran in the Dallas area from August 2007 to April 2008. In addition, defendant Jerry Goh, a lawyer, is also charged with one count of witness tampering. All three defendants are expected to surrender to federal authorities and appear tomorrow, July 22, 2011, at 2:00 p.m., before U.S. Magistrate Judge Irma C. Ramirez. Today's announcement was made by U.S. Attorney James T. Jacks of the Northern District of Texas.
The indictment alleges that the defendants conspired together to deceive Prosper Bank, located in Prosper, Texas, and United Central Bank (UCB), located in Garland, Texas, by fraudulently inducing them to make a U.S. Small Business Administration (SBA) guaranteed loan and two commercial loans to Lina Ma, 52, of Plano, Texas. The conspiracy involved one fraudulent loan from Prosper Bank for $1.835 million to purchase a laundromat in Garland and two UCB loans, totaling $1.3 million, for Ma to purchase improved land in Garland and 31 lots in a town home subdivision in Irving, Texas.
Part of the conspiracy involved the defendants deceiving Prosper Bank and UCB by fraudulently inducing them to make large SBA guaranteed and commercial loans to Ma knowing that these financial institutions would not likely approve the loans if the defendants fully disclosed all material and relevant information. For instance, for the Prosper Bank loan, seller Vathany Teng, 40, of Plano, and Ma discussed the loan with Goh, an escrow officer, telling him that Ma didn't have the necessary funds for the down payment. Goh, 49, of Allen, Texas, assured Teng that he had done this sort of thing before and knew what to do to get Ma's loan approved. Goh told Teng that she must pay Goh $30,000 in return for his help in getting Ma approved for all of these fraudulent loans. In both the Prosper Bank and UCB loans, the defendants concealed from the lender bank that buyer Lina Ma was not the actual source of the lender required borrower down payment funds. In the Prosper Bank loan, escrowr officer Goh concealed from Prosper Bank that he fraudulently disbursed funds to Teng knowing that these seller proceeds would then be used by Teng to fund Ma's down payment on the Prosper Bank loan.
Goh was also involved in fraudulently generating funds for Ma to use for her UCB loan down payments, thus enabling her to falsely represent to UCB that she had sufficient down payment funds. Goh assisted Teng and Ma in soliciting more than $449,000 of investor funds, later used by Ma for the down payment funds. Goh, Teng and Ma defrauded and deceived UCB by concealing that Ma had to borrow the funds needed for the down payments and that these investor funds were actually short term loans by the investors to Ma.
Regarding the witness tampering count, in October 2010, Goh made several statements to Teng to persuade her to lie and withhold information if she was later interviewed by the FBI. Part of that conversation involved Goh asking Teng what she would say if interviewed, Teng replying that she would answer whatever they asked and Goh telling her not to "be so dumb."
This case was brought in coordination with President Barack Obama's Financial Fraud Enforcement Task Force. President Obama established the interagency Financial Fraud Enforcement Task Force to wage an aggressive, coordinated and proactive effort to investigate and prosecute financial crimes. The task force includes representatives from a broad range of federal agencies, regulatory authorities, inspectors general and state and local law enforcement who, working together, bring to bear a powerful array of criminal and civil enforcement resources. The task force is working to improve efforts across the federal executive branch, and with state and local partners, to investigate and prosecute significant financial crimes, ensure just and effective punishment for those who perpetrate financial crimes, combat discrimination in the lending and financial markets, and recover proceeds for victims of financial crimes. For more information about the task force visit: www.stopfraud.gov
An indictment is an accusation by a federal grand jury, and a defendant is entitled to the presumption of innocence unless proven guilty. If convicted, however, the conspiracy to commit bank fraud and each of the substantive bank fraud counts carry a maximum statutory sentence of 30 years in prison and a $1 million fine. The witness tampering count, upon conviction, carries a maximum statutory sentence of 20 years in prison and a $250,000 fine. Restitution could also be ordered.
The case is being investigated by the U.S. SBA - Office of the Inspector General and the FBI. Assistant U.S. Attorney David L. Jarvis is in charge of the prosecution.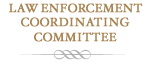 Training and seminars for Federal, State, and Local Law Enforcement Agencies.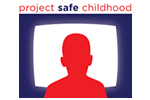 Help us combat the proliferation of sexual exploitation crimes against children.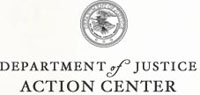 Locate a Prison, Inmate, or Sex Offender
Report Waste, Fraud, Abuse or Misconduct to the Inspector General
Find Help and Information for Crime Victims
Register, Apply for Permits, or Request Records
Identify Our Most Wanted Fugitives
Report and Identify Missing Persons