COLLIN COUNTY MAN SENTENCED TO MORE THAN EIGHT YEARS IN FEDERAL PRISON FOR "ROBBING" A WELLS FARGO BANK IN DALLAS
March 15, 2011
Bank Robber Attempted to Take a Hostage Before Being Arrested by Police Officers
DALLAS — Nathan Wayne Pugh, 49, of Sachse, Texas, was sentenced today by U.S. District Judge Sam A. Lindsay to 102 months in federal prison for robbing the Wells Fargo Bank, 4332 Lemmon Avenue, in Dallas, last summer, announced U.S. Attorney James T. Jacks of the Northern District of Texas. Judge Lindsay ordered that this sentence is to run consecutively to the 25-years sentences for the two aggravated robberies for which he was on parole when he committed this bank robbery.
According to documents filed in the case, at lunchtime on July 26, 2010, Pugh, carrying a bag from a fast-food restaurant, entered the bank and approached a teller, telling her that he wanted to "make a withdrawal." When she asked him how much, he put the bag on the counter and passed her a piece of paper with the following written on it:
Look if you don't want to die then you should do as this note says This is not a bag of food This is a bom, so just put money in an envelope and do not make any move till after I have left for ten mintis.
Even though realizing the bank was being robbed and in fear for her life, the teller remained calm and told Pugh she would need to see his identification for her to give him money. Pugh gave the teller his Wells Fargo debit card, and when asked for another type of identification, gave the teller a State of Texas identification card bearing his name.
When Pugh turned away from the teller station to leave the bank, he saw uniformed Dallas Police officers at the main entrance. Pugh then approached a female bank customer, who was standing in the lobby with her child in her arms, and attempted to put her in a chokehold. They struggled and fell to the floor before officers entered the bank and took Pugh into custody.
The case was investigated by the FBI and the Dallas Police Department. Assistant U.S. Attorney Jay Dewald was in charge of the prosecution.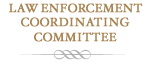 Training and seminars for Federal, State, and Local Law Enforcement Agencies.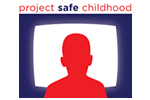 Help us combat the proliferation of sexual exploitation crimes against children.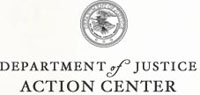 Locate a Prison, Inmate, or Sex Offender
Report Waste, Fraud, Abuse or Misconduct to the Inspector General
Find Help and Information for Crime Victims
Register, Apply for Permits, or Request Records
Identify Our Most Wanted Fugitives
Report and Identify Missing Persons