FORMER MESQUITE POLICE OFFICER ADMITS STEALING GOVERNMENT MONEY
March 22, 2011
Defendant Faces Up to 10 Years in Federal Prison
DALLAS — John David McAllister, 42, a former sergeant with the Mesquite Police Department (MPD), appeared this morning before U.S. Magistrate Judge Paul D. Stickney and pleaded guilty to an indictment charging one count of theft of government money, announced U.S. Attorney James T. Jacks of the Northern District of Texas. McAllister, who remains on a personal recognizance bond, faces a maximum statutory sentence of 10 years in prison and a $250,000 fine. He is scheduled to be sentenced on June 20, 2011, by U.S. District Judge Sam A. Lindsay.
According to plea documents filed in the case, on March 1, 2011, McAllister was head of the MPD's narcotics unit, and his duties included executing search warrants at suspected drug stash locations and assisting uniformed officers with vehicles that were suspected of transporting narcotics or cash thought to be drug proceeds. While on duty that day, he received a call to assist a federal agent with making contact with a suspected drug courier. However, the request was made as part of an undercover money courier operation being conducted by the FBI.
After arriving at a parking lot on Motley Drive in Mesquite, McAllister searched the interior of the vehicle and discovered a duffle bag and a plastic bag containing $100,000 in cash. While McAllister believed the money was drug proceeds and could lawfully be seized, he now knows that the cash was the property of the FBI and had been placed in the vehicle as part of the undercover operation. Law enforcement officers at the scene requested McAllister transport the vehicle and cash to the MPD for processing.
While on his way to the MPD, McAllister removed one of the 52 individually-wrapped bundles of cash, containing $2000 in cash, and hid it in his pants. When he arrived at the MPD, McAllister delivered the remaining 51 bundles of cash to the MPD's narcotics unit squad area. Prior to delivering the cash to the squad area, however, McAllister put the bundle of money that he had hidden in his pants into his vehicle. When McAllister was arrested by FBI agents on March 3, 2011, he had a portion of the stolen cash inside his wallet.
The FBI is in charge of the investigation and Assistant U.S. Attorney Rick Calvert is in charge of the prosecution.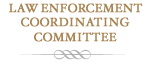 Training and seminars for Federal, State, and Local Law Enforcement Agencies.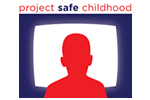 Help us combat the proliferation of sexual exploitation crimes against children.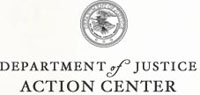 Locate a Prison, Inmate, or Sex Offender
Report Waste, Fraud, Abuse or Misconduct to the Inspector General
Find Help and Information for Crime Victims
Register, Apply for Permits, or Request Records
Identify Our Most Wanted Fugitives
Report and Identify Missing Persons